Student Homes Liverpool
Have you been searching for stunning student accommodation ahead of your move to Liverpool university? Then you need to reach out to the experts at Cloud Student Homes today! We're delighted to be the first-choice team for student homes. Liverpool students will be blown away by the excellent accommodation options we have available. 
If you'd like to learn more about our accommodation options, you should speak to a member of our friendly team on 03300 535 701. Alternatively, email your queries to info@cloudstudenthomes.co.uk, and our team will do their best to get back to you as soon as possible. 
Your Premium Homes Away from Home
Here at Cloud Student Homes, we're delighted to offer students what is considered to be the best student homes Liverpool has to offer. We have gone above and beyond to make sure that our accommodation is suitable for all students moving to Liverpool. You can learn more about our excellent housing options by reading on below. 
In the time that we have been operating in Liverpool, we have managed to build up an excellent reputation. Our staff go above and beyond at every opportunity to ensure that all residents are comfortable in our accommodation. We have made sure that our facilities have all the comforts of home to ensure that every student is satisfied. Read on to learn more about our student homes in Liverpool and find out why ours is such popular accommodation in the city. 
In Liverpool, we have three main homes available for students. All of these accommodation options have been upgraded to meet the needs of students and to ensure that they're comfortable during their time with us. Each of our student buildings has an exceptional range of facilities available for students to enjoy. You can enjoy quality no matter where you choose to stay with us in Liverpool. Below, you can find further information on the specific homes we have available. 

Phoenix Place
The first major accommodation building we have available for students in Liverpool is Phoenix Place. This large building is perfect for students that are looking for comfortable accommodation that is in a convenient location in the city. Phoenix Place has been decked out to cater to the needs of all students so that they have a relaxing place to come back to after a long day of studying. 
What's more, Phoenix Place is filled with useful facilities for students to use on a daily basis. For example, there are washing machines available for students 24/7. What's more, there is a spacious communal area in which students can relax with one another during their downtime. You'll find that there is a lot to love with our modern Phoenix Place accommodation. 
Falkland House
Located in the centre of Liverpool, Falkland House is a great accommodation option for students who want to be right at the heart of student life. From this accommodation location, you can reach all of the city's major attractions in no time, so you'll never miss out on the fun. Similarly, you'll never be too far from home if you need to get back in a hurry. 
The excellent transport links in this area of the city mean that you'll find it easy to get to and from the university. Falkland house has been decked out with state-of-the-art facilities that make it one of the most appealing student homes in the Liverpool area. Residents will find that they have access to everything that they need when living in an excellent student building. 
Plato House
Our final student housing option for Liverpool university students is Plato House. This modern student housing facility is centrally located, meaning that those living there will have no issues getting around the city. If you're keen on your studies, you'll be able to get to the university easily thanks to the fantastic transport options offered by this accommodation. 
Comfort and convenience are important to our team, which is why we've made sure that the bedrooms in Plato house are of an exceptional standard. Students will have access to superfast wi-fi and an ensuite bathroom as they get to enjoy a private space during their stay. We value your privacy, which is why we've made sure that all student rooms are securely locked at all times. You can rest assured knowing that our dedicated team is on hand to help at all times. 
The Six Available Student Room Liverpool Options
At all of our Liverpool accommodation buildings, we've made sure that the bedrooms we offer are of exceptional quality. We believe it is essential for residents to have all the normal home comforts available when living in our facility. As such, we have made sure that there are several room types on offer so that clients can take advantage of housing that meets all their needs. You can learn about a couple of these accommodation options in more detail below. 
Deluxe Room Types
The deluxe rooms we offer are larger than the standard types of rooms we have available and are, therefore, better for students with a lot of belongings. You will be able to take advantage of plenty of storage space, in which you'll fit all of your clothes and possessions comfortably. Deluxe rooms also have access to superfast wi-fi and other amenities, much like the other rooms across our different student homes. 
Premier Room Types
Our premier rooms represent the best room types that we at Cloud Student Homes have available. Students will be able to enjoy a spacious room in which they can place all of their belongings comfortably. You will have access to your own kitchen as well as a large bed. You will, of course, also have access to the same facilities available to all residents throughout our various establishments. 
Available Offers for Student Homes in Liverpool
If you're considering a move to Liverpool for university, you're best off getting in touch with a member of our friendly team. We always have offers available for our student accommodation so that potential residents can get the best deal. You can learn more about these offers by reach out to our staff today. We'll make housing recommendations based on your requirements and make sure that you end up with a room and location that is suitable. 
Interesting Things to do in Liverpool
Liverpool is and always has been a vibrant city full of things to do. Students will be able to enjoy the range of exciting activities offered by city life, one of which is the bustling shopping centre. Many shoppers enjoy trips to Liverpool because of the wide range of shops available that cater to a variety of interests. 
As a student, you can also enjoy the busy nightlife that Liverpool has to offer. You can enjoy a range of clubs, bars, and pubs as you have a night out on the town. Alternatively, there is a selection of cinemas and other leisure centres for you to take advantage of. If a loud time out isn't your thing either, you can enjoy one of the city's many coffee shops. 

Important FAQs to Consider
Understandably, many potential residents have a lot of questions regarding our accommodation. It is only natural to want all the details possible concerning your new living space. At Cloud Student Homes, we want to make sure that all potential residents have all the required information about our student accommodation. Our staff will do their best to make sure that all of your questions are answered in full. 
To make things easier for interested students, we have put together a dedicated FAQs page on our website. Here, you'll find answers to some of the questions we're most frequently asked about our student homes. Liverpool students are sure to find a bunch of useful information when browsing through this page. Of course, if you still have further queries, you should reach out to our team, who will be happy to help. 
Why Choose Us for your Student Homes Liverpool Rental?
In the time that we have been operating, we at Cloud Student Homes have built up an excellent reputation. All of our staff are fully trained and so are confident in being able to satisfy the needs of all residents in Liverpool. We have continued to improve our establishments over time to make sure that they are of an exceptional standard. 
You can depend on our team to be there 24/7 to deal with any issues you are having in our accommodation. Whether you have concerns regarding security or an issue with facilities, we will make sure that any problems you face are overcome. 
Contact the Student Homes Specialists in Liverpool
So, would you like to learn more about the best student homes Liverpool has to offer? Then you need to get in touch with the team at Cloud Student Homes today! We're proud to be the number one team for students in need of quality accommodation in Liverpool. Our staff are always willing to discuss our housing options at length, so be sure to reach out to us today! 
If you would like to speak to one of our student housing experts directly, you can do so by calling us on 03300 535 701. Alternatively, fill out our online contact form or email your queries to info@cloudstudenthomes.co.uk.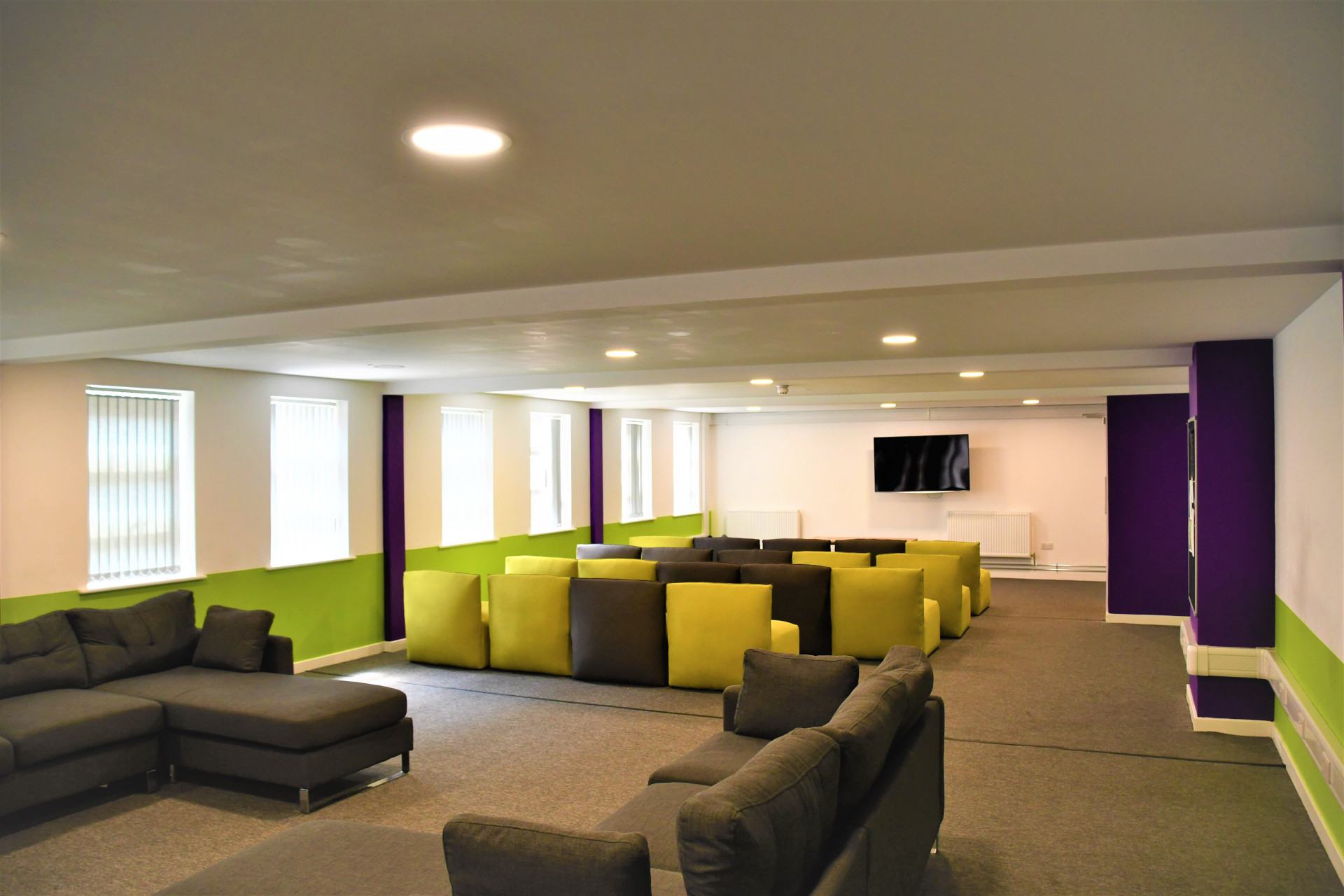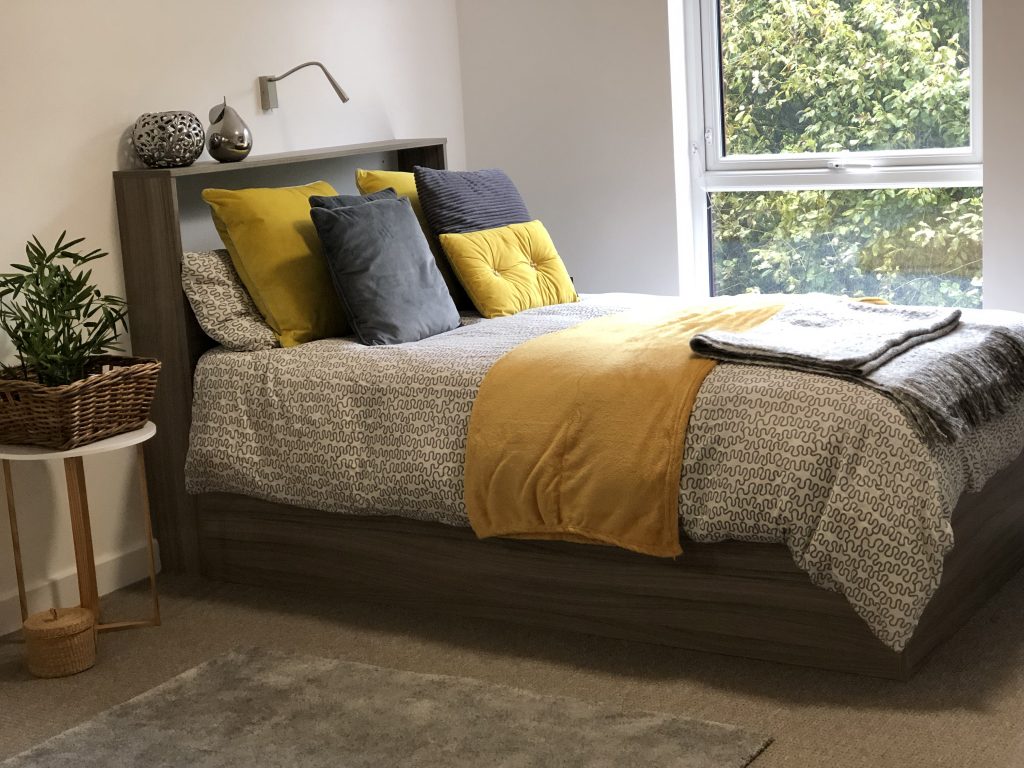 Not Just a Room, we are Home
You need look no further than Cloud Student homes for safe, secure, hassle-free student accommodation in many cities such as Leicester accommodation, Liverpool accommodation, and Loughborough accommodation. They're just some of the many locations where you'll find our modern, fully furnished student homes. We offer premium student accommodation in Canterbury, Chester, and many more cities. We have a wide range of first-class rooms and studios. Students will benefit from great rates, all the mod cons of home, onsite facilities, and rent inclusive of all bills and superfast Wi-Fi. 
Student homes in cities like Liverpool and Leicester isn't just about the roof over your head, it's about living in a safe, secure and hassle free environment…..with quality WiFi of course! With so many options available, we're sure to be able to find the perfect match for you. Check out our locations and rooms, we'll be very happy to arrange a viewing for you, or you can book online. You'll soon discover why so many of our students choose to rebook with us year after year. Our buildings are accredited with the national code for large student developments.
Feel Right at Home with Cloud Student Homes
Here at Cloud Student Rooms, we want all our students to feel right at home. To that end, we've created an environment that's friendly and welcoming where students can feel safe and relaxed. Thanks to our onsite management teams, you'll always have someone to speak to if you have any problems or queries.
And because we know that juggling costs while studying can be a headache, we've made life that little bit simpler for our tenants. You pay your month's rent, and this will cover all your utilities too, including:
No setting up accounts or paying money to different providers – just one, simple payment; easy! Gas, electricity, WiFi, all looked after. Your building has a dedicated team, no need to contact letting agents to wait ages for responses. Our student app will soon enable you to report maintenance issues and keep track of social events. All of our staff are trained in student welfare and health and safety. If you'd like to learn more about our service and accommodation, full information can be found by clicking on our FAQs section.
All Utilities
No unexpected bills
Superfast Broadband
Superfast broadband included
Secure Building
On-site professional management
Fully Furnished
All our rooms come fully furnished
About Cloud Student Homes
Ending up saddled with accommodation that's barely fit for human habitation can be a nightmare.
Trust us, we hear you. This is why we set up Cloud Student Homes – to provide students with affordable, high-spec accommodation. And when it comes to student life, we know that your time spent at Uni is more than just work, work, work. So that you have ample opportunities to let your hair down and enjoy yourself, we've purposely cherry-picked the best spots for our accommodation.
No matter what location you choose, you'll find yourself just a stone's throw from the city centre where all the action is located. And, of course, you'll never be too far from your campus either. The team at Cloud Student Homes really are committed to making your stay with us a pleasant one. No matter what issues should arise, you'll always be able to speak to one of our friendly team who will be more than happy to assist you.
We've also made it as easy and affordable as possible to book with us. For instance, subject to meeting the criteria, you can opt to pay for your room in as many as nine installments or you can pay when your loan arrives if you'd prefer. Just email, call or live chat to discuss your options.  And with rates as competitive as ours, there's no reason why you can't live comfortably while you study.
Your beginning starts here, so make sure you do it right. If you'd like to find out more about our student accommodation, call Cloud Student Homes today to speak to a member of our knowledgeable team.