Student accommodation in
Huddersfield
1 property & 5 room types available
A Gold-Rated University
Home to around 20,000 students
Steeped in history
Excellent graduate employment prospects
Extremely friendly town
£160 million student campus
Welcome to Huddersfield: home to a warm Yorkshire welcome and the stunning University of Huddersfield. If you've chosen to study here, rest assured you've made a good choice. A successful, innovative and modern University, it boasts many awards for its standards of teaching, an impressive record for graduate employment and a stunning student campus, with some of the best facilities in the country.
A large market-town in West Yorkshire, Huddersfield is often overlooked as a place to study, but with over 20,000 students attending the University of Huddersfield, you can be sure there will be plenty of new friends to meet and activities to keep you entertained during your time here.
The University of Huddersfield is at the heart of the town's community. It's a Gold Rated University, awarded by the Teaching Excellence Framework. The university encourages its students to push the boundaries of knowledge – and they've received national recognition for it (believe us, it is a big deal!).
Bursting with history & the birthplace of the late Prime Minister Harold Wilson, Huddersfield is full of interesting stories, landmarks and places that may take you by surprise. The colourful town showcases impressive Victorian architecture, the ancient Castle Hill monument & picturesque parks, all alongside an eclectic mix of restaurants, festivals, sports and more. We're sure Huddersfield will be a place you'll be proud to call home!
A 20-minute commute to Leeds and around 45-minutes to Manchester, the town is conveniently situated with great transport links, to ensure if you ever want to take yourself off to the city – then you can, with ease.
More information about Huddersfield can be found on the Visit Huddersfield website.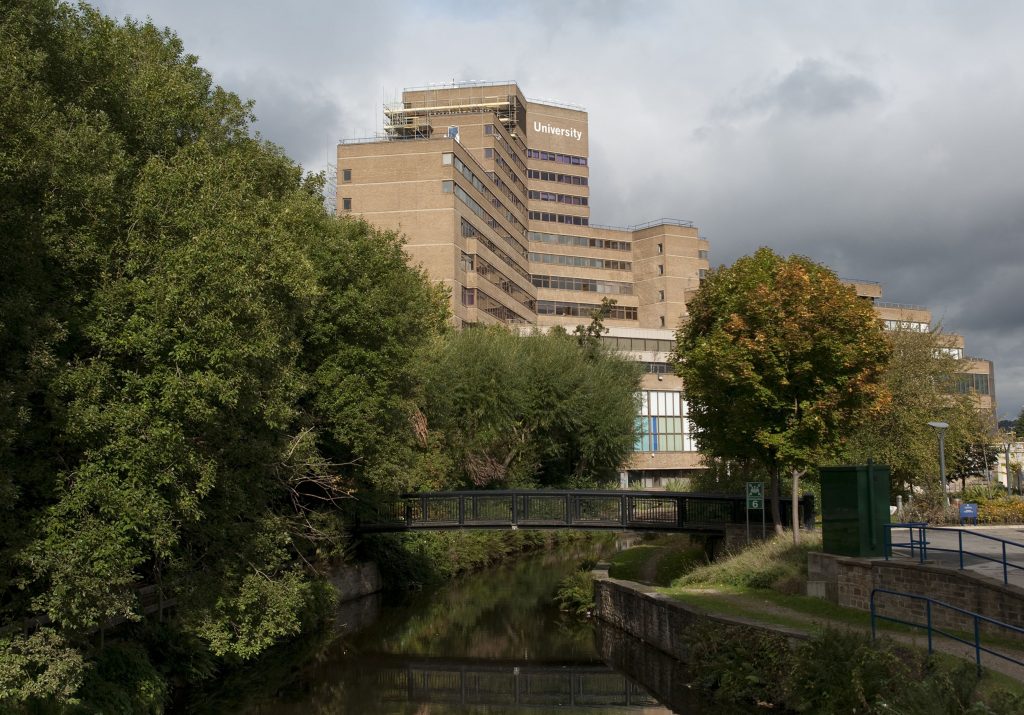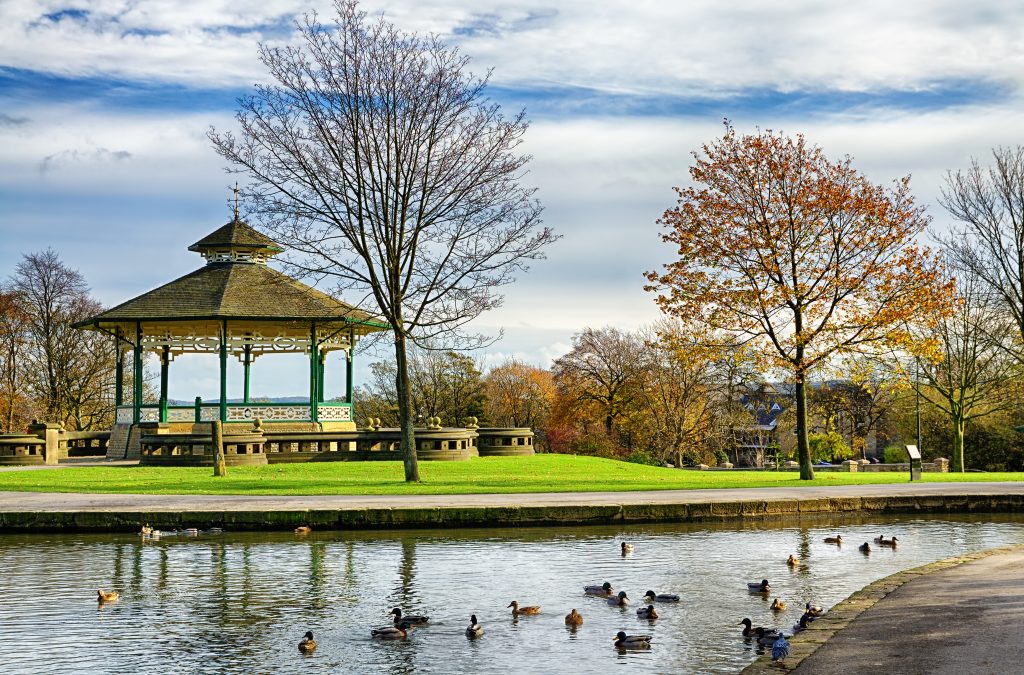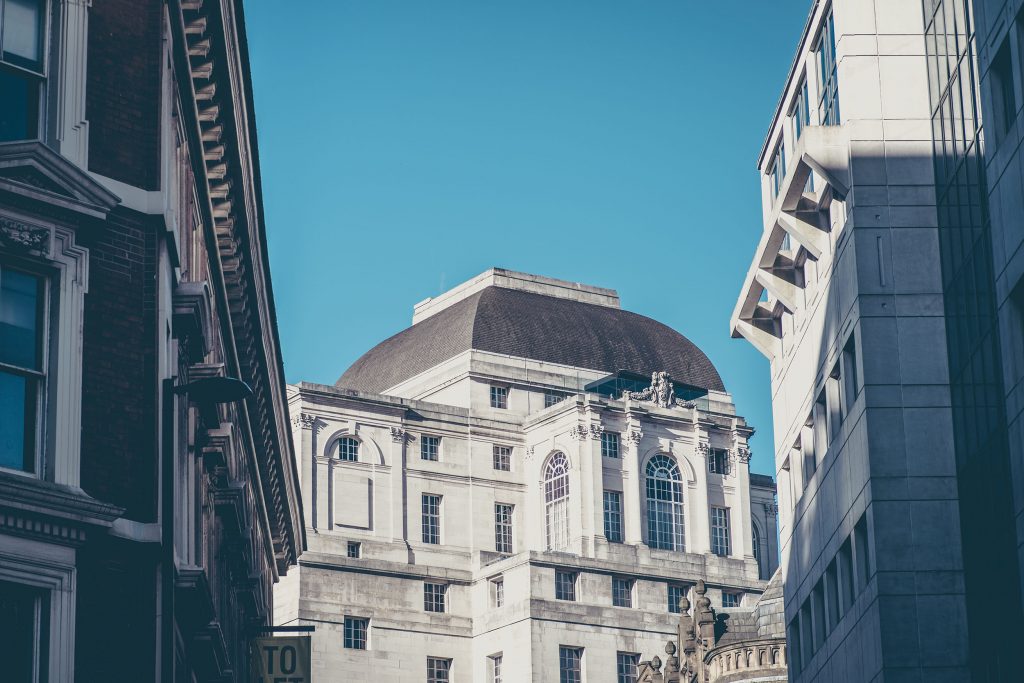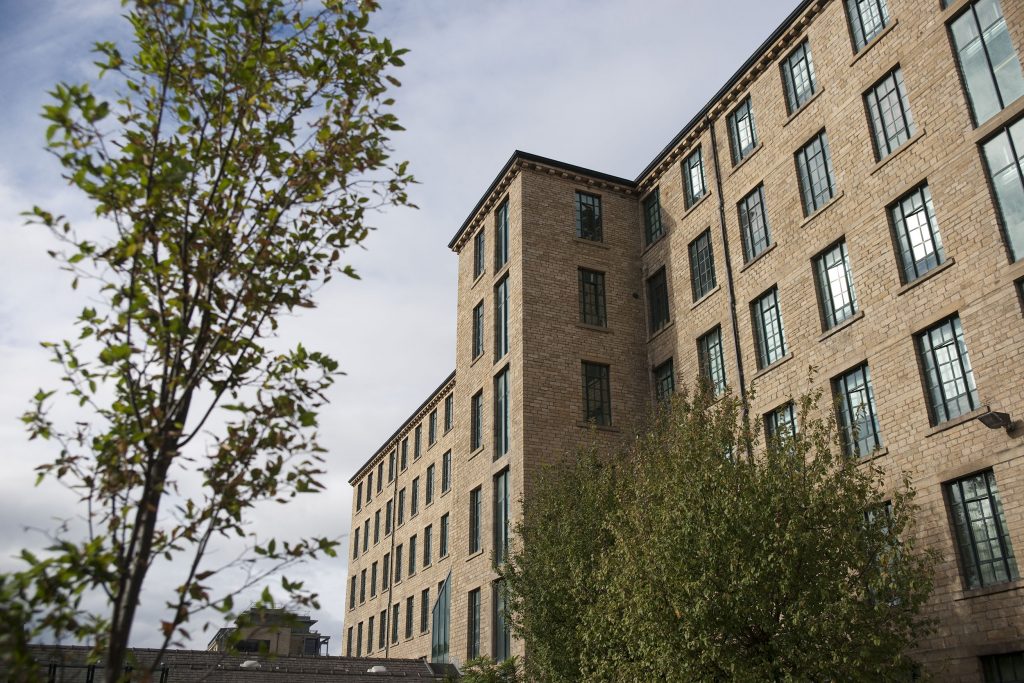 Things to do while studying in Huddersfield
A town rich in Victorian architecture, Huddersfield is an attractive, vibrant place that is great for a night out, but also a location that boasts much history, heritage, culture and great transportation links to the rest of the country. The city thrives on student energy, and buzzes throughout the year with numerous festivals, celebrations and sporting events.
The perfect size for a night out, Huddersfield is big enough to boast an array of bars, restaurants, pubs and clubs, but small enough to make getting from one place to another almost effortless. With such a large student presence in the town, you can be sure that if your evening starts somewhere that doesn't suit, you're never a few steps away from an alternative option.
If its good food you're after, Huddersfield's vast array of eclectic restaurants and eateries offers something for virtually every palate. There's a real cafe culture here, and if it's caffeine you need – you'll find it aplenty in one of the town's many great independent coffee shops. If you stay into the summer, you'll also be able to experience the Huddersfield Food and Drink Festival where you can sample some of the best foodstuffs from all over the world.
The town centre has a selection of all the big high-street names you'd expect to find like H&M, Topshop and Apple in the Kingsgate Shopping Centre, but also a broad selection of independent shops, boutiques and speciality stores tucked away in smaller arcades. The Victorian Byram Arcade has three floors of vintage stores to explore.
If you want to escape the town to the big outdoors, the vast Peak District is on Huddersfield's doorstep. If you want to escape for some mountain biking, trekking in the hills, or simply to explore the quaint villages, then there's few places in the country that are better than this.
A compact town, much of Huddersfield can be explored on foot. It is well connected to larger cities though too. It's around a 4 hour drive from London, but also within easy commuting distance of Manchester, Leeds and the Peak District. So if you need a hit of northern fresh air, or wish to see the sights and sounds of a big city, then you can make an easy getaway.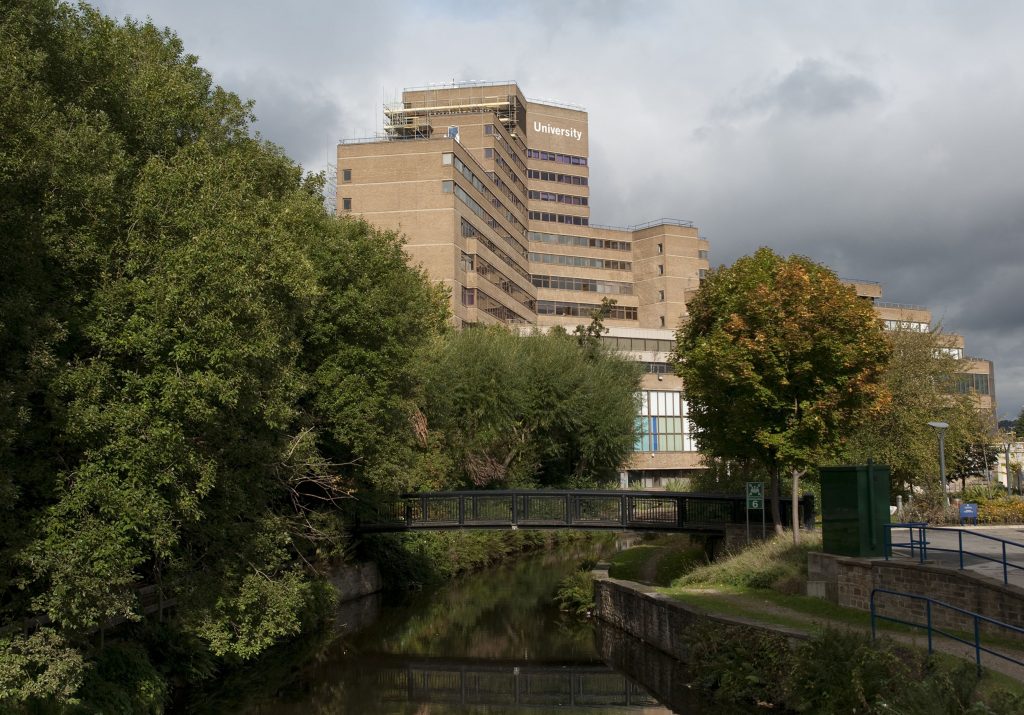 We have 5 room types in Huddersfield