Student Accommodation Chester
Are you on the hunt for the best student accommodation Chester has to offer? Then search no more, as you've now found Cloud Student Homes! We're the number one company for exceptional student accommodation options around the UK, so don't hesitate to get in touch if you are interested. Our team are always willing to go through options in more detail. Call us now on 03300 535 701 or email info@cloudstudenthomes.co.uk, and we'll get back to you as soon as possible.
Exceptional Chester Student Accommodation
Here at Cloud Student Homes, we're proud to operate the best halls for student accommodation around. Students looking to move to this historic city for university can take advantage of some of the finest facilities across our accommodation options. Our team have gone above and beyond to make sure that our halls have everything students could need. Continue reading to learn more about our accommodation and find out why so many students choose us.
We have built up an excellent reputation in Chester thanks to the quality of our student accommodation options. Our team have made every effort to improve our facilities for new tenants and ensure that they are moving into a comfortable new living space. Thanks to our impressive track record and plethora of satisfied past residents, we have become the go-to provider of Chester student accommodation.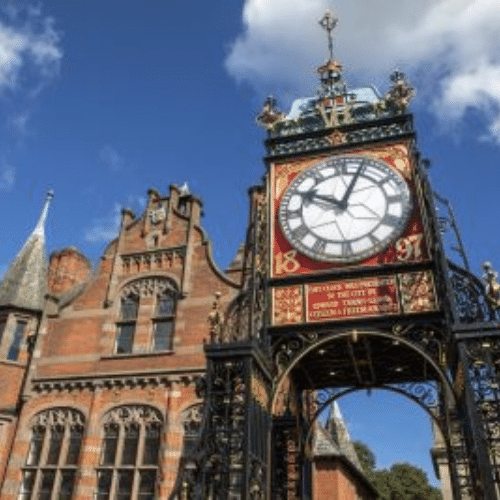 The Best Student Accommodation Chester Has to Offer
In Chester, our two main student accommodation buildings are Waterside Court and Trinity Hall. Both of these facilities have en-suite rooms that come complete with more than enough storage space and high-speed wi-fi. We put the comfort of our residents above all, which is why we've made such an effort to deliver outstanding rooms for our student homes in Chester.
What's more, both of these accommodation options have excellent facilities available for residents. You can enjoy a luxury common room in which to mingle, as well as a dedicated laundry facility. It is because we've integrated such features into these buildings that many believe ours to be the best student houses in Chester.
Available for More Than Chester Student Accommodation
We want to cater to the residential needs of as many students in the UK as possible. As such, as well as offering the best student accommodation in Chester, we also have facilities in the following cities:
If you want to learn more about our accommodation options in the above locations, be sure to contact our team today!
Why Choose Our Student Accommodation in Chester?
At Cloud Student Homes, nothing comes before the safety, comfort, and satisfaction of our residents. We have a member of staff on-site at all times to deal with any problems that you might be having. You can expect our team to go the extra mile whenever possible to ensure that your issues are dealt with competently. This ongoing commitment to our tenants is why many consider ours to be the best student accommodation Chester has to offer.
We understand that there is a lot to ponder over when deciding on which student accommodation you should pick. To make the process easier, we've put together a comprehensive FAQs page for potential tenants to browse through. Here, you'll find all the relevant information regarding our Chester student accommodation options. If you still find yourself with further questions, our team is always available to discuss our facilities at length.
Get in Touch
So, if you'd like to take advantage of the best student accommodation in town, be sure to contact us at Cloud Student Homes today! Our friendly team will be happy to go through any queries you have, so don't hesitate to call us on 03300 535 701 if you have any further questions. Alternatively, email our staff at info@cloudstudenthomes.co.uk, and we'll endeavour to get back to you as soon as we can.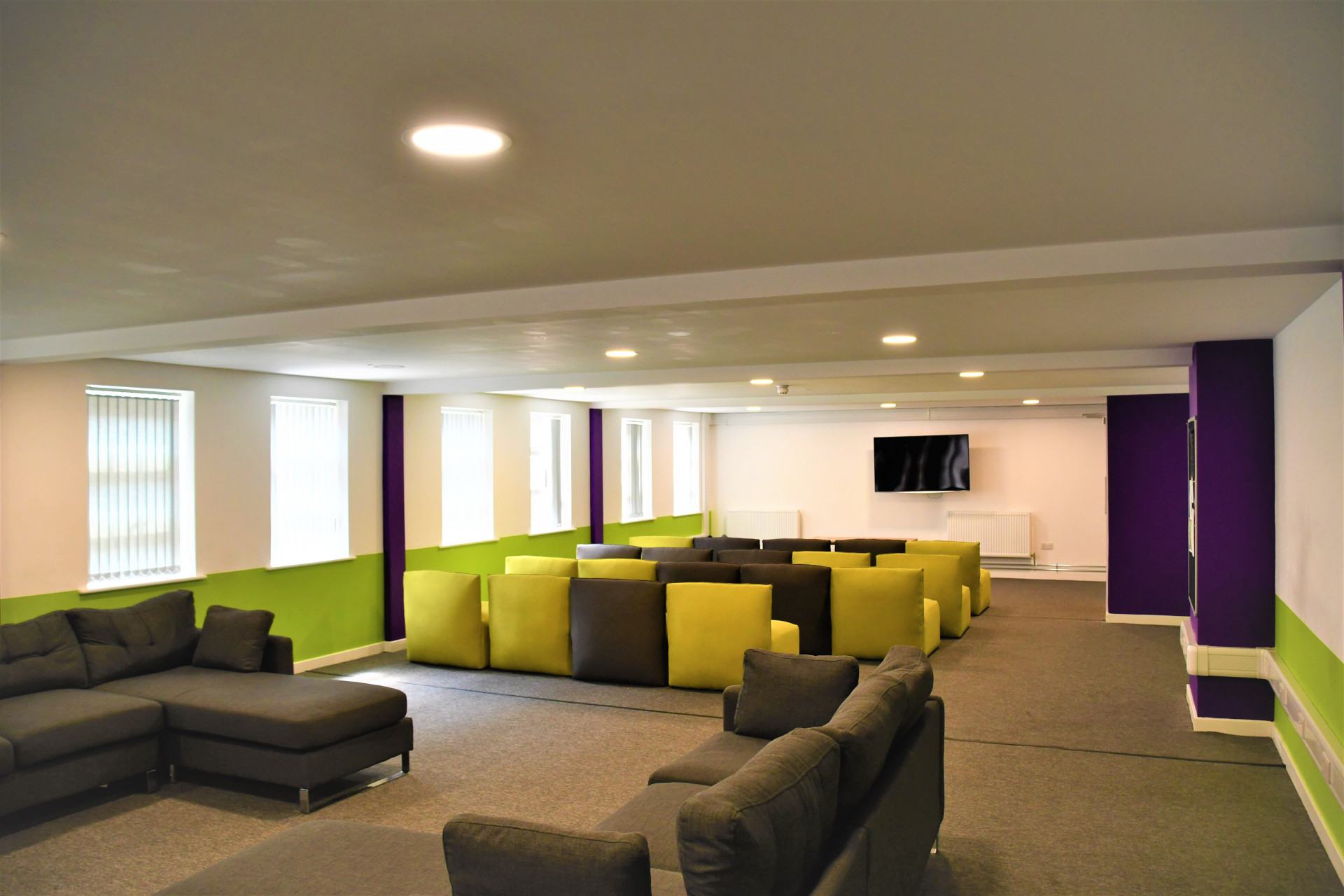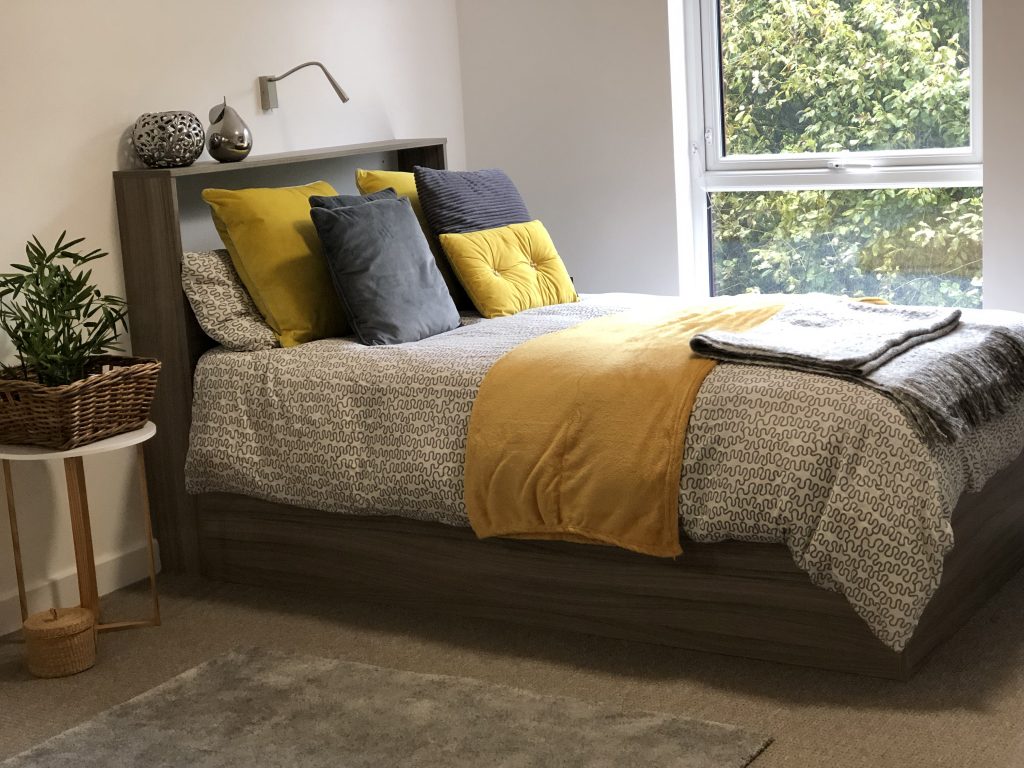 Not Just a Room, we are Home
You need look no further than Cloud Student homes for safe, secure, hassle-free student accommodation in many cities such as Leicester accommodation, Liverpool accommodation, and Loughborough accommodation. They're just some of the many locations where you'll find our modern, fully furnished student homes. We offer premium student accommodation in Canterbury, Chester, and many more cities. We have a wide range of first-class rooms and studios. Students will benefit from great rates, all the mod cons of home, onsite facilities, and rent inclusive of all bills and superfast Wi-Fi. 
Student homes in cities like Liverpool and Leicester isn't just about the roof over your head, it's about living in a safe, secure and hassle free environment…..with quality WiFi of course! With so many options available, we're sure to be able to find the perfect match for you. Check out our locations and rooms, we'll be very happy to arrange a viewing for you, or you can book online. You'll soon discover why so many of our students choose to rebook with us year after year. Our buildings are accredited with the national code for large student developments.
Feel Right at Home with Cloud Student Homes
Here at Cloud Student Rooms, we want all our students to feel right at home. To that end, we've created an environment that's friendly and welcoming where students can feel safe and relaxed. Thanks to our onsite management teams, you'll always have someone to speak to if you have any problems or queries.
And because we know that juggling costs while studying can be a headache, we've made life that little bit simpler for our tenants. You pay your month's rent, and this will cover all your utilities too, including:
No setting up accounts or paying money to different providers – just one, simple payment; easy! Gas, electricity, WiFi, all looked after. Your building has a dedicated team, no need to contact letting agents to wait ages for responses. Our student app will soon enable you to report maintenance issues and keep track of social events. All of our staff are trained in student welfare and health and safety. If you'd like to learn more about our service and accommodation, full information can be found by clicking on our FAQs section.
All Utilities
No unexpected bills
Superfast Broadband
Superfast broadband included
Secure Building
On-site professional management
Fully Furnished
All our rooms come fully furnished
About Cloud Student Homes
Ending up saddled with accommodation that's barely fit for human habitation can be a nightmare.
Trust us, we hear you. This is why we set up Cloud Student Homes – to provide students with affordable, high-spec accommodation. And when it comes to student life, we know that your time spent at Uni is more than just work, work, work. So that you have ample opportunities to let your hair down and enjoy yourself, we've purposely cherry-picked the best spots for our accommodation.
No matter what location you choose, you'll find yourself just a stone's throw from the city centre where all the action is located. And, of course, you'll never be too far from your campus either. The team at Cloud Student Homes really are committed to making your stay with us a pleasant one. No matter what issues should arise, you'll always be able to speak to one of our friendly team who will be more than happy to assist you.
We've also made it as easy and affordable as possible to book with us. For instance, subject to meeting the criteria, you can opt to pay for your room in as many as nine installments or you can pay when your loan arrives if you'd prefer. Just email, call or live chat to discuss your options.  And with rates as competitive as ours, there's no reason why you can't live comfortably while you study.
Your beginning starts here, so make sure you do it right. If you'd like to find out more about our student accommodation, call Cloud Student Homes today to speak to a member of our knowledgeable team.