Student Accommodation Canterbury
Are you looking for a place to live that offers much more than a bed to sleep on? Then, you have come to the right place. Here at Cloud Student Homes, we provide an all-inclusive student experience in Canterbury.  
You have probably checked out a lot of houses and weren't dazzled by what was offered. These places are usually a mediocre choice to sleep each night. We offer you first-class accommodation in Canterbury.  
At Cloud Student Homes, we offer our students the whole package they need, ranging from furniture to on-site facilities. Our Canterbury location is full of life.  
We are more than a house; we are the best student accommodation found in Canterbury. Get in touch with us today by calling 03300 535 701. 
Student Accommodation Canterbury Students Count On 
We here at Cloud Student Homes provide much more than a bed to sleep in. We give you an all-inclusive experience for students looking for comfortable student accommodation for their college student lifestyle.  
Our accommodations are located in the heart of Canterbury. This excellent position makes it the life of the city. So, whatever your plans are, whether it's going out for a drink with your friends, going on a date at the movies, or checking out the exciting places around the city, Canterbury will keep you booked for your stay in university. 

Our Student Rooms in Canterbury
We take pride in that we offer some of the best student accommodation rooms here in Canterbury. Each room we offer comes with a comfortable bed, chair, desk, and of course, a wardrobe. All our rooms are en-suite.  
We understand that our students need time to regulate their new university lives. Therefore, students need the simplest of accommodation payments to decrease their stress in university semesters. For this reason, students here at Cloud Students Homes do not have to fight utility bills, unlike other privately-owned student houses.
Canterbury Student Village
Our Canterbury student accommodation is found under one big umbrella – Canterbury Student Village. Canterbury Student Village is made of three buildings: Behn Hall, Tallis Court, Kentish House. We have various room options in these buildings that you can view on our Canterbury Student Village page.  
Canterbury Student Village is based within proximity to the three major university campuses here: Canterbury Christchurch, UCA, and the University of Kent, as well as Canterbury College. Our students also have a 24-hour Asda, a local gym, and bus services all around them quickly.  
Other student accommodations might be found in the middle of nowhere, far off from the bars, restaurants, and fun spots in the city nearby. 
Here at Canterbury Village, we make sure our place is not somewhere to sleep- it is a launching pad to explore your university student life starting here.  
Wide Selection of Rooms Available in Canterbury
We are proud to have many room options available in the Canterbury Student Village. Whether you are looking for a simple room arrangement with a bed, desk, chair, and wardrobe, or something a bit more luxurious. Our students staying here can choose from many options, including: 
Classic En-Suite

 

Deluxe En-Suite

 

Wet Room Studio

 

Deluxe Studio

 

Premier Luxe En-Suite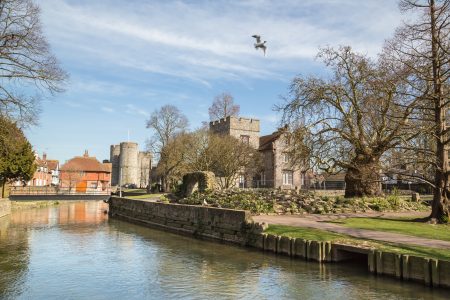 What to Do in Canterbury 

 
The choice of city to live in when you go to university is essential, as you care about what you will do and how you are going to live. Canterbury is an excellent choice to live and study. It is the home of numerous historical landmarks, and there are many sites you can explore.  
Canterbury is located in Kent next to the River Stour and is renowned for its history dating back to the 12th century. Nowadays, Canterbury has grown in popularity as a tourist destination and for a good cause. There is so much to do and a student population that keeps it up and running.  
Student Union
Students in Canterbury have full access to the Student Union like every other major university. The Student Union, which has approximately 600 members, is a resource for students who require assistance with course-related and non-course related requests. In addition, they are the people to talk to if you want to start a club or society in Canterbury. 
Our Communal Spaces 
We have a range of facilities to offer our students in our accommodation in Canterbury. Our larger studios come with a mini kitchen, fridge, freezer, oven and hob. In addition, all rooms have access to a communal kitchen and dining place.  
You will share the kitchen with 4-7 other students, and our kitchens are spacious and equipped with the latest appliances. 
What 

W

e Offer 

O

ur Canterbury Students 
We take pride in the student accommodation packages we offer our Canterbury residents. We provide first-class service here, while other student houses only give you a bed and the usual facilities on top of dealing with the anxiety of bills, landlords, and dire living conditions.  
Our students pay weekly rent, which covers the room, bills, and access to our high-speed Wi-Fi broadband. So, if you like streaming music, shows, or even video-calling your family and friends before the end of the night, we have got your back here at Cloud Students Homes. 
Our Canterbury accommodation is clean, modern, and maintained to the highest standards. Our friendly management team on site is ready to help you and take care of any issues that may arise.  
Contact Us 
Today
If you are looking for a simple room or an all-inclusive package, we have what you need here at Cloud Student Homes. Our team has worked to make student accommodation in Canterbury easy. As a result, our place is the best choice at the best location in town.  
To learn more about our accommodations or if you have any questions about room availability, contact our friendly staff today by calling us on 03300 535 701. You can also complete a contact form online or email us at info@cloudstudenthomes.co.uk.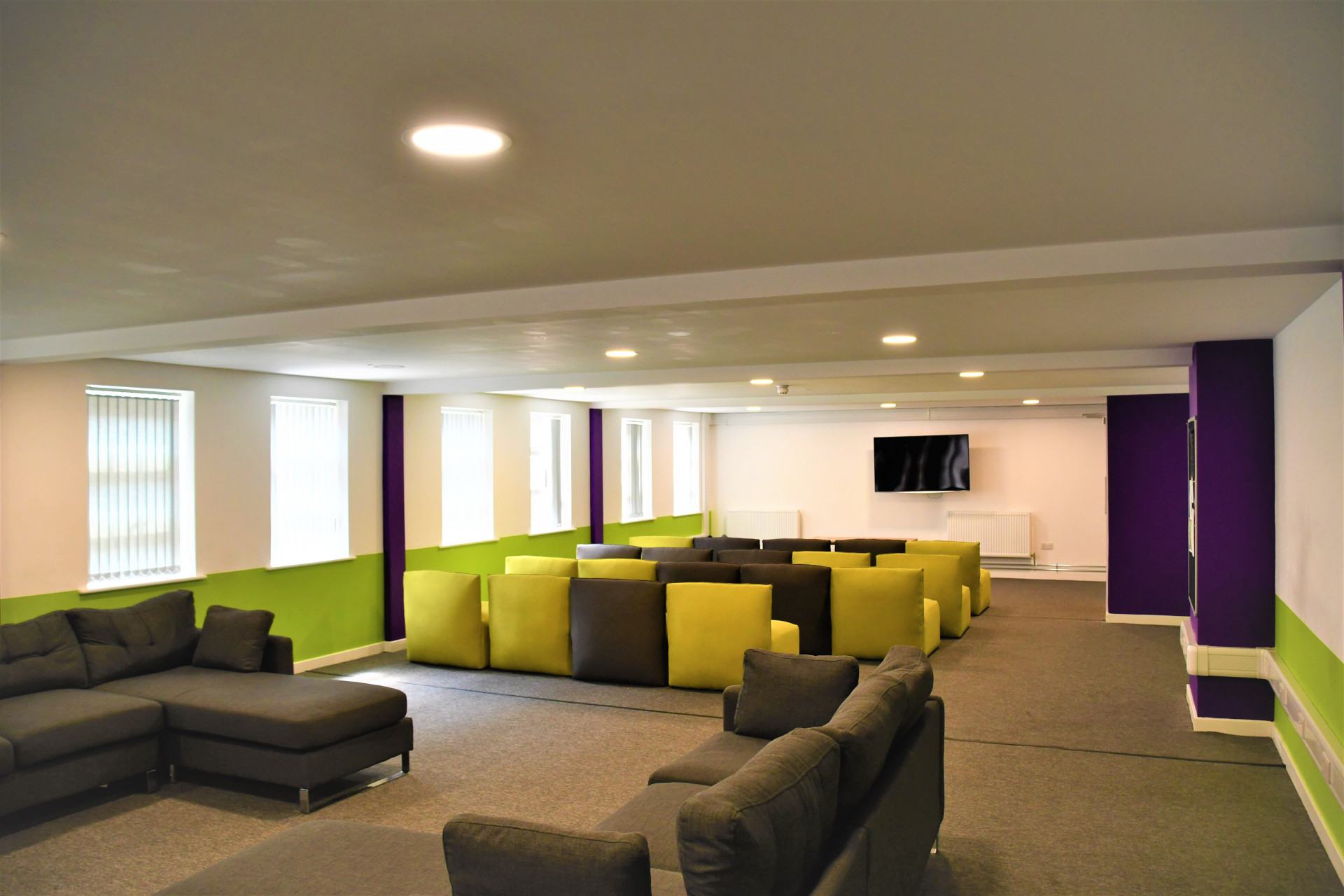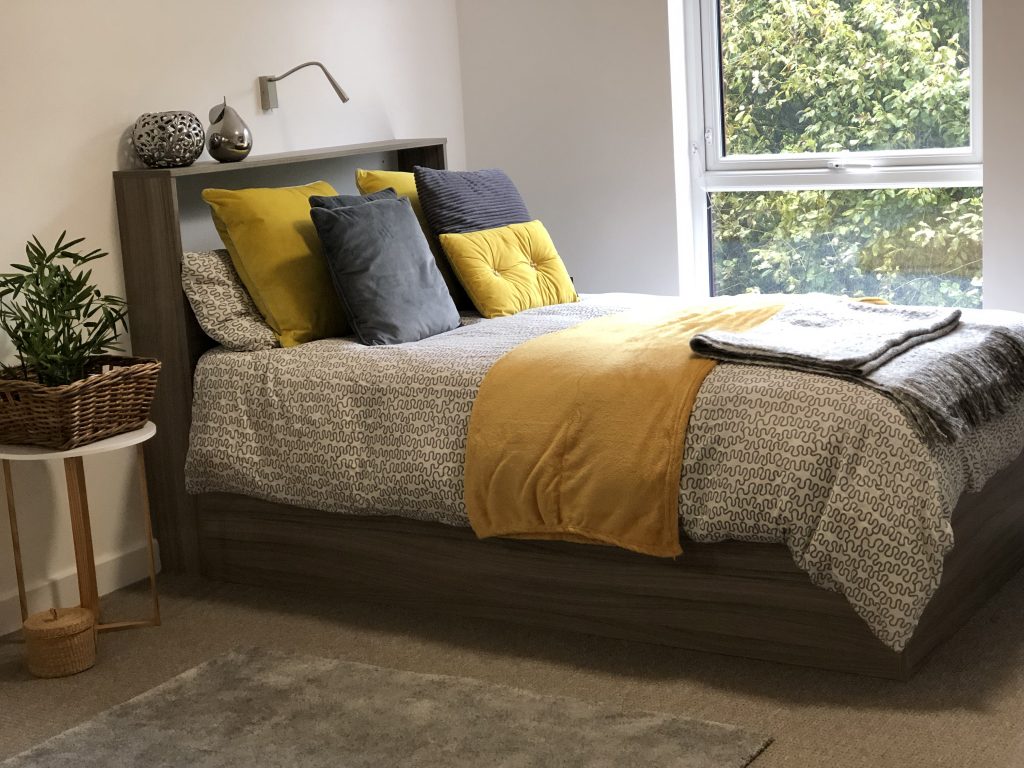 Not Just a Room, we are Home
You need look no further than Cloud Student homes for safe, secure, hassle-free student accommodation in many cities such as Leicester accommodation, Liverpool accommodation, and Loughborough accommodation. They're just some of the many locations where you'll find our modern, fully furnished student homes. We offer premium student accommodation in Canterbury, Chester, and many more cities. We have a wide range of first-class rooms and studios. Students will benefit from great rates, all the mod cons of home, onsite facilities, and rent inclusive of all bills and superfast Wi-Fi. 
Student homes in cities like Liverpool and Leicester isn't just about the roof over your head, it's about living in a safe, secure and hassle free environment…..with quality WiFi of course! With so many options available, we're sure to be able to find the perfect match for you. Check out our locations and rooms, we'll be very happy to arrange a viewing for you, or you can book online. You'll soon discover why so many of our students choose to rebook with us year after year. Our buildings are accredited with the national code for large student developments.
Feel Right at Home with Cloud Student Homes
Here at Cloud Student Rooms, we want all our students to feel right at home. To that end, we've created an environment that's friendly and welcoming where students can feel safe and relaxed. Thanks to our onsite management teams, you'll always have someone to speak to if you have any problems or queries.
And because we know that juggling costs while studying can be a headache, we've made life that little bit simpler for our tenants. You pay your month's rent, and this will cover all your utilities too, including:
No setting up accounts or paying money to different providers – just one, simple payment; easy! Gas, electricity, WiFi, all looked after. Your building has a dedicated team, no need to contact letting agents to wait ages for responses. Our student app will soon enable you to report maintenance issues and keep track of social events. All of our staff are trained in student welfare and health and safety. If you'd like to learn more about our service and accommodation, full information can be found by clicking on our FAQs section.
All Utilities
No unexpected bills
Superfast Broadband
Superfast broadband included
Secure Building
On-site professional management
Fully Furnished
All our rooms come fully furnished
About Cloud Student Homes
Ending up saddled with accommodation that's barely fit for human habitation can be a nightmare.
Trust us, we hear you. This is why we set up Cloud Student Homes – to provide students with affordable, high-spec accommodation. And when it comes to student life, we know that your time spent at Uni is more than just work, work, work. So that you have ample opportunities to let your hair down and enjoy yourself, we've purposely cherry-picked the best spots for our accommodation.
No matter what location you choose, you'll find yourself just a stone's throw from the city centre where all the action is located. And, of course, you'll never be too far from your campus either. The team at Cloud Student Homes really are committed to making your stay with us a pleasant one. No matter what issues should arise, you'll always be able to speak to one of our friendly team who will be more than happy to assist you.
We've also made it as easy and affordable as possible to book with us. For instance, subject to meeting the criteria, you can opt to pay for your room in as many as nine installments or you can pay when your loan arrives if you'd prefer. Just email, call or live chat to discuss your options.  And with rates as competitive as ours, there's no reason why you can't live comfortably while you study.
Your beginning starts here, so make sure you do it right. If you'd like to find out more about our student accommodation, call Cloud Student Homes today to speak to a member of our knowledgeable team.