Student accommodation in
Bradford
2 properties & 10 room types available
Modern Impressive Campus
Renowned Programs
Millions Invested in Learning
Low Cost City
Welcome to Bradford! If you're looking to completely relax while you study towards your chosen career, Bradford should be high up on the list of contenders. With its natural beauty, rich heritage and eclectic culture, it'll certainly leave you feeling invigorated. With two UNESCO sites to explore, gorgeous countryside and a city that's rich in diversity and things to do, discovering new and exciting things won't be a challenge.
Situated in West Yorkshire in the foothills of the Pennines and just west of Leeds, Bradford officially gained its city charter in 1897. With a population of around 530,000, it is the seventh-largest city in the UK. In the 19th-century, it gained prominence as the centre of textile manufacturing and gained the title of the "Wool Capital of the World". Today, Bradford has emerged as an excellent tourist destination becoming the first UNESCO City of Film.
If you'd like to learn more about Bradford, more information can be found by visiting the Visit Bradford website.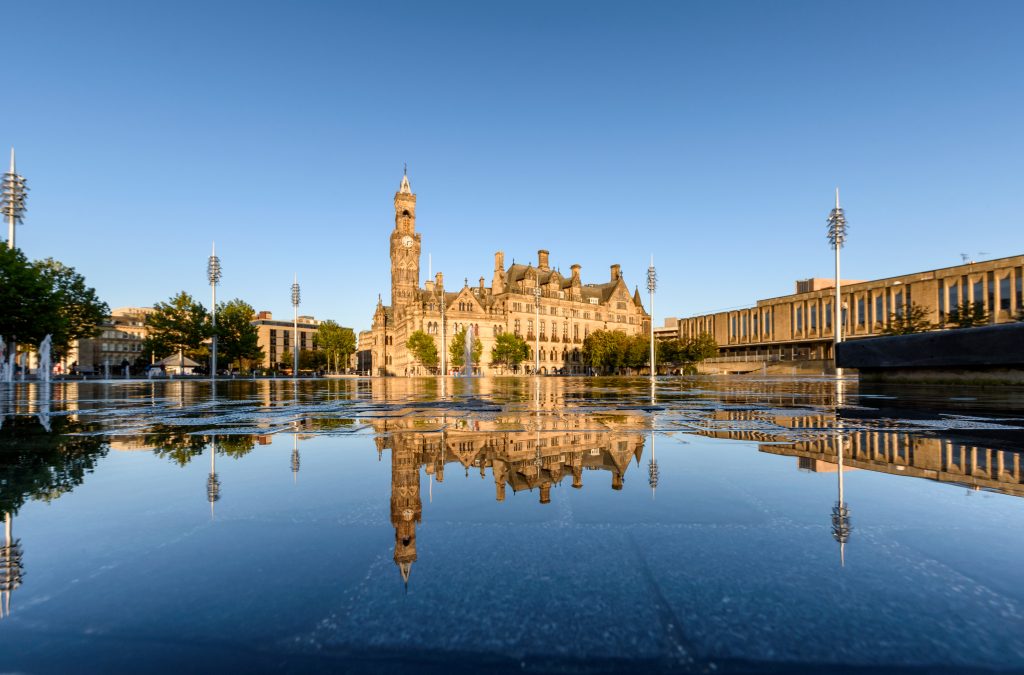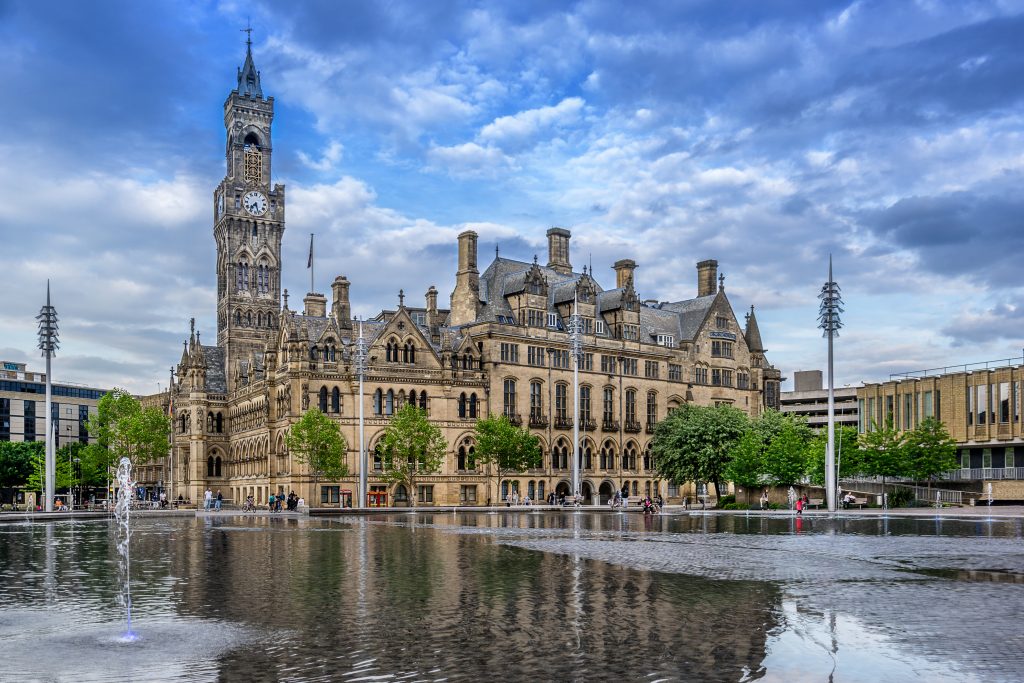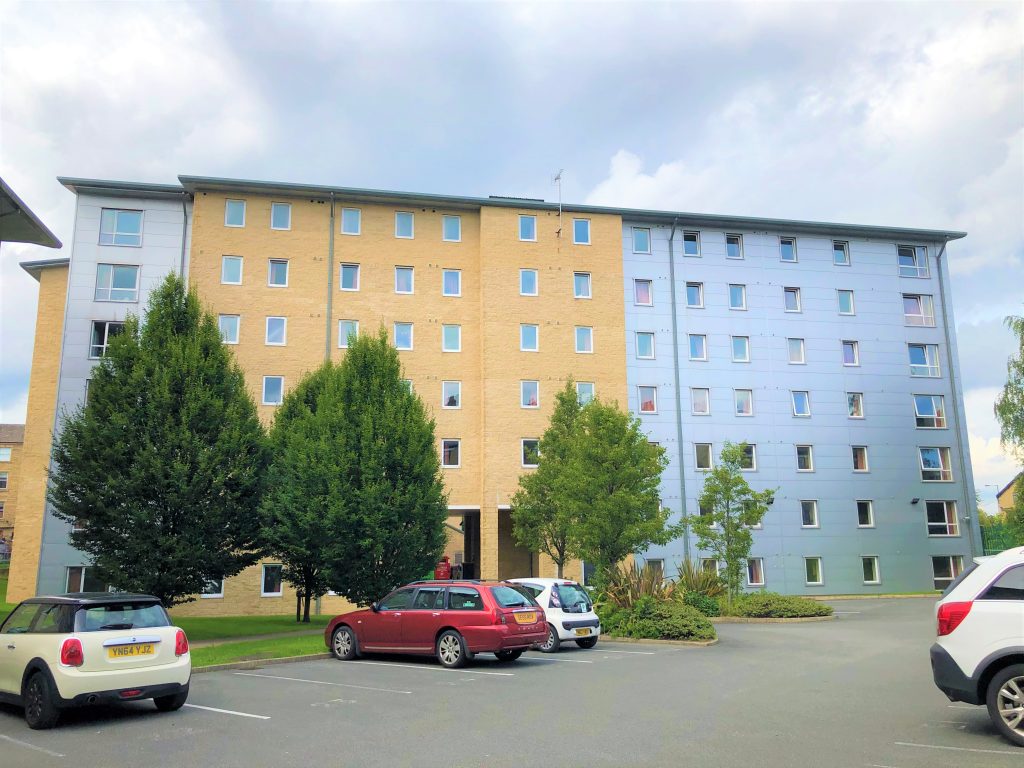 Things to Do in Bradford
While studying in Bradford, you won't have any shortage of activities to keep you occupied. To start with, you have the Bradford Industrial Museum, which highlights Bradford's importance in the Industrial Revolution. This is a great place for those with a genuine interest to visit and ties in nicely with Bradford's former status as a textile production city. There's also the National Media Museum which is a haven for pop culture lovers.
For when the weather is nice, Lister Park is worth checking out as Bradford's largest and most popular public park. There are flower gardens to explore, a boating lake, tennis and basketball courts. The Mughal Water Garden is a focal point here, combining Islamic and Indian architecture to create a relaxing space. There's also Bradford City Park situated in the heart of the city. It sports manicured gardens and a large event space that plays host to community events, exhibitions, market stalls and more.
Peel Park is also worth checking out too as one of the largest public parks in Bradford and an English Heritage site to boot.
For fans of classic literature, the Bronte Parsonage Museum is worth checking out. And if you're looking to take in a little culture, we highly recommend the Bradford Alhambra – one of the city's largest theatres built in 1913 which sports iconic architecture. There's Cartwright Hall which is one of the city's best art galleries as well as St George's Hall which is a listed concert hall and the oldest still in use in Britain. This hall is famous for acts, such as Iron Maiden, David Bowie, Kiss, and even Charles Dickens.
The Broadway is the go-to for shopping as Bradford's premium leisure and retail complex. Located in the town centre, The Broadway will satisfy all your retail therapy needs. And as Britain's 'Curry Capital', you'll find over 200 Asian restaurants throughout the city as well as plenty of real alehouses. A few worthy mentions are the Livery Rooms in Keighley, The Castle Hotel and Fanny's Ale House, which delivers an authentic alehouse experience complete with gas lamps and open fires.
This is only the tip of the iceberg when it comes to things to do in this vibrant city. You'll certainly never find yourself without something to see or do.
The Student Union – Here to Help
The Student Union is an invaluable resource for students studying in Bradford. If you need any help, they are always happy to assist, whether it's a query related to your studies or something else entirely.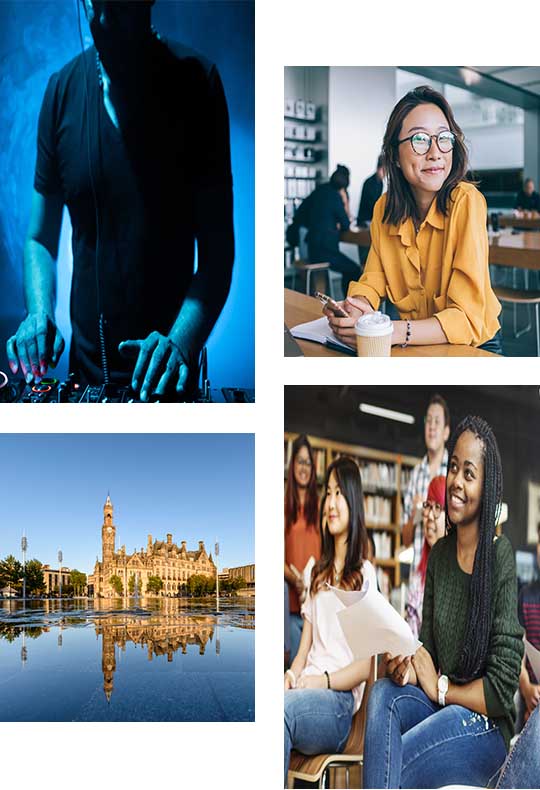 We have 9 room types in Bradford