Student Homes Leicester
Student Homes Leicester 
Are you thinking about studying in the city of Leicester and searching for the very best student accommodation for the year? If so, you have certainly come to the right place, as we at Cloud Student Homes provide the highest quality student homes Leicester has to offer. Our accommodation is high-specification and affordable, offering everything you need to excel in university and enjoy an active social life.  
So, to find out more about our Leicester student homes, you need only get in touch with us today on 0330 053 5701 to speak to a member of our dedicated staff.  
First Class Student Homes in Leicester 
Here at Cloud Student Homes, we are proud to offer the very best Leicester student homes for both new and returning students. Our accommodation has been purposely built for students, offering high specification rooms with many en-suite facilities. Located in the city centre, our accommodation is close to the action and the perfect spot for students at either of Leicester's two universities.  
The Best Accommodation for Leicester Students
The Leicester student homes we offer with Tudor Studios are the best accommodation for students in the city. We are located centrally in the city, so you will never be far away from the best clubs, cafes, bars, parks, and shops.   
Additionally, our student accommodation itself is the best thanks to everything we offer our students. Our rooms are fully furnished to the highest standard, and you will have access to a variety of facilities too, such as a gym and coffee shop.  
Room Options
Tudor Studios offers six room types for our students to choose from. The different types of rooms available in our Leicester student homes are:  
Premier Luxe Studio 

 

Classic En-Suite 

 

Premier Studio 

 

Deluxe Studio 

 

Classic Studio 

 

Duplex  

 
Facilities Available at Our Leicester Student Homes
As we mentioned above, our student homes in Leicester come with a wide range of great facilities on-site. These facilities include a cinema room, gym facilities, and a coffee shop, as well as a landscaped courtyard ideal for socialising.   
You will also find that our Leicester student homes offer several amenities too, from central heating and bike storage to a laundry room with a tumble dryer and washing machine, superfast broadband, and more. Plus, all of this comes with bills included, making our accommodation even better.  
Why Study in Leicester? 
There is certainly a lot about Leicester to draw people in, from culture and history to entertainment, shopping, and nightlife. Leicester is located in the East Midlands and has a history going back almost two millennia. It is regarded as one of the oldest cities in England, so if you have an appreciation for anthropology or archaeology, you will love this city. Plus, the city is home to three world-class, award-winning universities!  
Things to Do in Leicester
As such a cultured city steeped in history, it is certainly no surprise that there is so much to see and do in Leicester. Options range from the hustle and bustle of the city centre to the more tranquil canal-side, and there is truly something for everyone to enjoy in Leicester.   
You will find that Leicester is home to many independent coffee shops and cafes, like the popular Bru, which is open until midnight. If you enjoy a night out on the town, why not try out The Globe, one of the UK's oldest pubs, having been established in 1720. There are also three Wetherspoons in the city if you are looking for cheap drinks, and there is the Mosh, Leicester's biggest club.  
The Mosh features three floors of music, spanning indie, alternative, and Club Republic. It also hosts regular events like 'Battle of the Unis', which are certainly worth checking out. There are also many festivals that find their home in Leicester, from Caribbean Carnival and St. Patricks Day to the Indian Festival of Light and The Leicester City Festival, which offers art, music, performance events, and food.  
Those that have a love of history will find much to do in Leicester, as this is a city that is steeped in it. You can even visit Leicester Cathedral, where you will find the final resting place of King Richard, who was found buried under a car park! Sports fans have two great options in Leicester City FC and Leicester Tigers; there are a variety of outdoor venues such as Abbey Park and Bradgate Park; Abbey Park features a sports lake for boating, a mini railway, and a lavender maze, while Bradgate Park features historic ruins, wild deer, and the best cakes at Jade's Tearoom.  
Finally, for those that love to shop, there are many options in Leicester, from the city centre to the local market. You can also visit Narborough Road, which is the most diverse street in Britain with shopkeepers from 23 countries!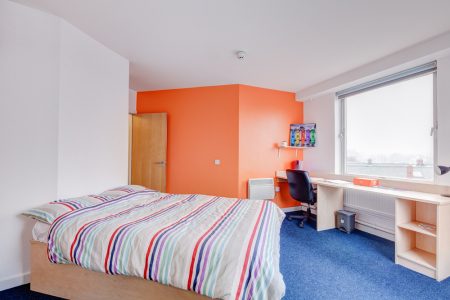 Our Helpful Team
Here at Cloud Student Homes, we want to assure those staying in our Leicester student homes that they are in safe and capable hands. Our helpful team are always on hand to assist should you need them, with anything from answering your questions and handling maintenance requests to more sensitive issues.  
Student Union
You will find that the local Student Union is here to help with anything while staying at our Leicester student homes. If you ever need help or advice, simply reach out to them as they are always happy to help.  
Here for Our Students
At Cloud Student Homes, we are there for our students whenever they need us. If you are staying at our student homes in Leicester or any other of our student accommodation, you need simply reach out to our team. Let us know what it is you need, and we will make ourselves available to assist with your request.  
Extra Information
We know that there is a lot to decide and take in when you are choosing student homes, Leicester students. This is why we have made sure to have this information readily available for you. Below, you will find extra information to make your decision that much easier.  
FAQs
If you have any questions about our student homes in Leicester or elsewhere in the UK, why not check out our FAQs page? On here, we have answered all of the most common questions we get asked, so you may find the answer available for you here.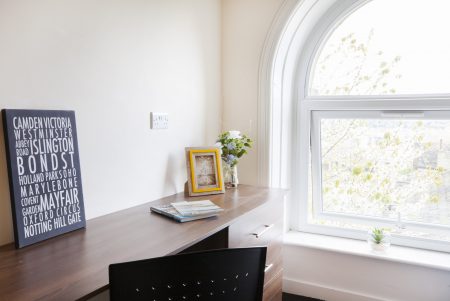 Other Cities 
In addition to providing student homes in Leicester, we at Cloud Student Homes also offer student accommodation elsewhere across the UK. If you have decided to study elsewhere, we provide accommodation in cities such as:  
Sunderland 

 

Bradford 

 

Stoke-on-Trent 

 

Canterbury 

 

Stockton 

 

Chester 

 

And More! 

 
Covid-19 Information
We know that it is a worrying time right now with Covid-19, but we want you to rest assured that we are taking all the necessary precautions here at Cloud Student Homes. You can find the latest Covid-19 information on our information page.  
Blog
We also have a handy blog, where you will see information such as helpful tips, advice, and more. This is also where we post about the latest goings-on, future events, and activities, so it is good to keep an eye on this page.  
Why Choose Our Student Homes in Leicester? 
Here at Cloud Student Homes, we know how important it is to choose the right student homes in Leicester. Not only will you want to be in a prime location to ensure you are at the heart of the action, but you will also want to make sure your accommodation itself is high quality. This is why you should choose our student accommodation, as it has been purpose-built for students, right in the city centre.  
We offer everything you will ever need to enjoy your time at university and excel in your studies and social life. With on-site facilities and the city centre at your fingertips, you will want for nothing during your time in Leicester.   
So, if you believe that we offer the best student homes in Leicester, you need only get in touch with our expert team today via one of the below contact methods.  
Contact Us Today 
To find out more about our high quality, affordable student homes, Leicester students, you need simply get in touch with a member of our team. You can do so by calling us on 0330 053 5701, and we will discuss your requirements in further detail, answer any questions you may have, and offer helpful advice. Alternatively, should you wish to reach out via a written method, you can fill out our online form or send an email to us at info@cloudstudenthomes.co.uk. We will respond as soon as possible via your preferred method of contact.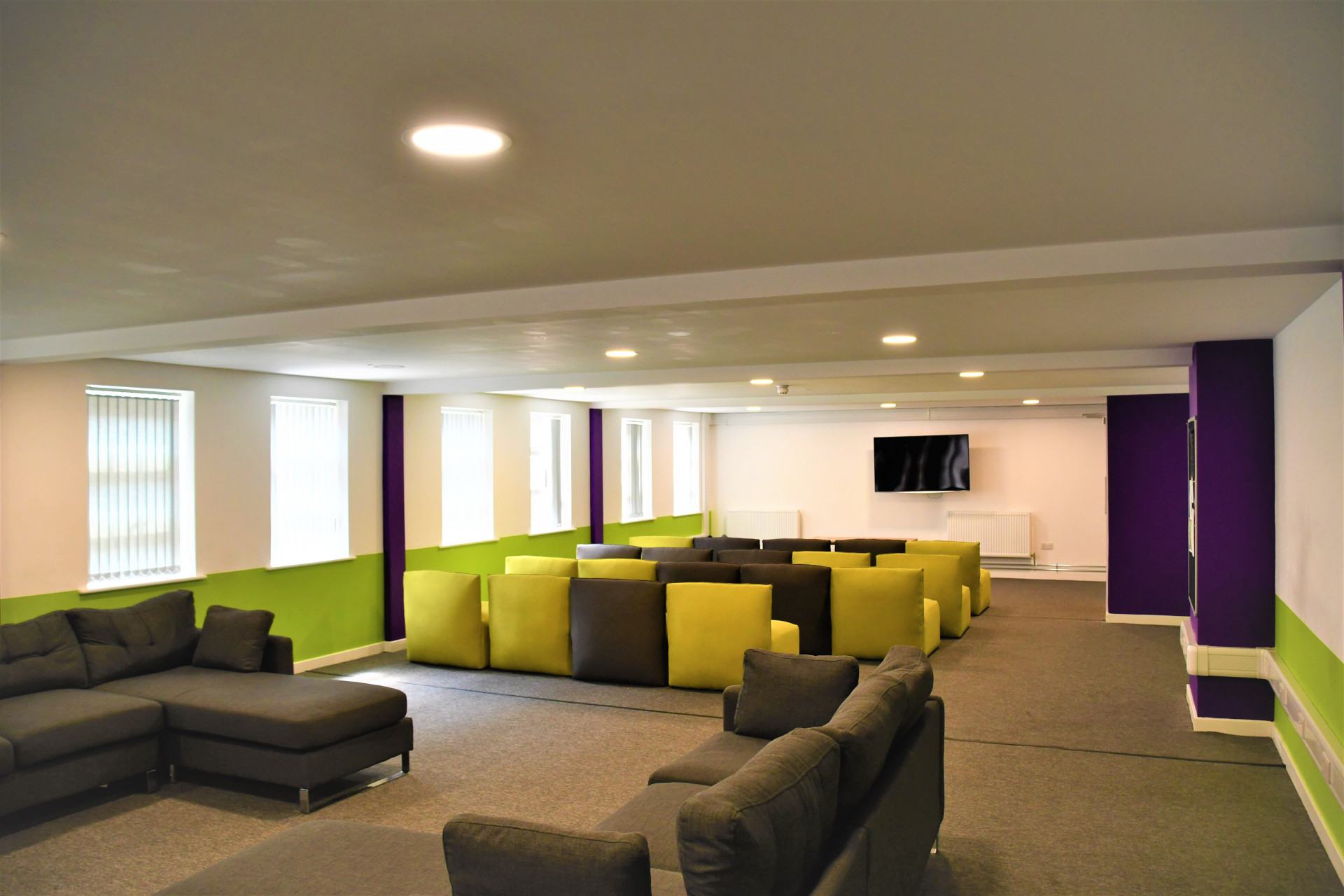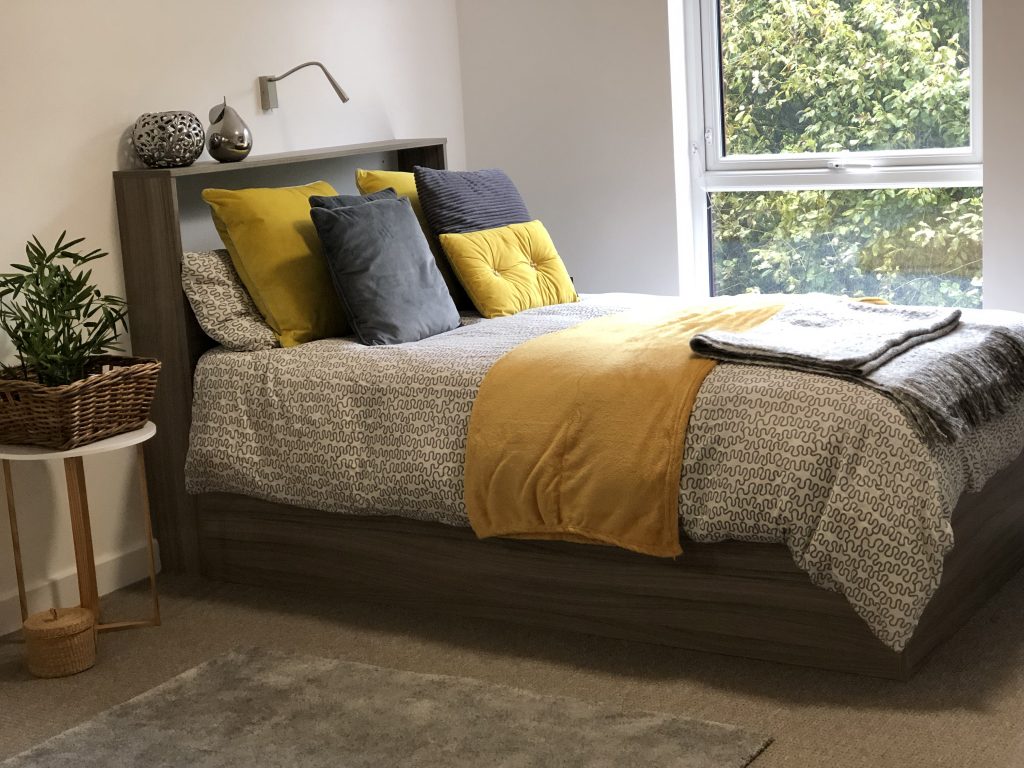 Not Just a Room, we are Home
You need look no further than Cloud Student homes for safe, secure, hassle-free student accommodation in many cities such as Leicester accommodation, Liverpool accommodation, and Loughborough accommodation. They're just some of the many locations where you'll find our modern, fully furnished student homes. We offer premium student accommodation in Canterbury, Chester, and many more cities. We have a wide range of first-class rooms and studios. Students will benefit from great rates, all the mod cons of home, onsite facilities, and rent inclusive of all bills and superfast Wi-Fi. 
Student homes in cities like Liverpool and Leicester isn't just about the roof over your head, it's about living in a safe, secure and hassle free environment…..with quality WiFi of course! With so many options available, we're sure to be able to find the perfect match for you. Check out our locations and rooms, we'll be very happy to arrange a viewing for you, or you can book online. You'll soon discover why so many of our students choose to rebook with us year after year. Our buildings are accredited with the national code for large student developments.
Feel Right at Home with Cloud Student Homes
Here at Cloud Student Rooms, we want all our students to feel right at home. To that end, we've created an environment that's friendly and welcoming where students can feel safe and relaxed. Thanks to our onsite management teams, you'll always have someone to speak to if you have any problems or queries.
And because we know that juggling costs while studying can be a headache, we've made life that little bit simpler for our tenants. You pay your month's rent, and this will cover all your utilities too, including:
No setting up accounts or paying money to different providers – just one, simple payment; easy! Gas, electricity, WiFi, all looked after. Your building has a dedicated team, no need to contact letting agents to wait ages for responses. Our student app will soon enable you to report maintenance issues and keep track of social events. All of our staff are trained in student welfare and health and safety. If you'd like to learn more about our service and accommodation, full information can be found by clicking on our FAQs section.
All Utilities
No unexpected bills
Superfast Broadband
Superfast broadband included
Secure Building
On-site professional management
Fully Furnished
All our rooms come fully furnished
About Cloud Student Homes
Ending up saddled with accommodation that's barely fit for human habitation can be a nightmare.
Trust us, we hear you. This is why we set up Cloud Student Homes – to provide students with affordable, high-spec accommodation. And when it comes to student life, we know that your time spent at Uni is more than just work, work, work. So that you have ample opportunities to let your hair down and enjoy yourself, we've purposely cherry-picked the best spots for our accommodation.
No matter what location you choose, you'll find yourself just a stone's throw from the city centre where all the action is located. And, of course, you'll never be too far from your campus either. The team at Cloud Student Homes really are committed to making your stay with us a pleasant one. No matter what issues should arise, you'll always be able to speak to one of our friendly team who will be more than happy to assist you.
We've also made it as easy and affordable as possible to book with us. For instance, subject to meeting the criteria, you can opt to pay for your room in as many as nine installments or you can pay when your loan arrives if you'd prefer. Just email, call or live chat to discuss your options.  And with rates as competitive as ours, there's no reason why you can't live comfortably while you study.
Your beginning starts here, so make sure you do it right. If you'd like to find out more about our student accommodation, call Cloud Student Homes today to speak to a member of our knowledgeable team.