Student accommodation in
Chester
2 properties & 8 room types available
Modern University
Great Student Experience
Great Social Life
Great Clubs and Societies
Welcome to Chester! A truly wonderful place for you to find yourself during your university adventure. Before you come to make Chester your home, allow us to tell you a little bit more about the city. Chester is renowned for its bewitching beauty and unique atmosphere that set it apart from most other cities in the UK. It's an ancient city, rich in culture and heritage, but it's also not without plenty of fun activities to keep students entertained.
Situated close to the border with Wales, Chester is a walled city located in Cheshire. It sports a population of around 80,000 and was originally founded as a Roman fort during the reign of Emperor Vespasian in 79AD. Chester holds the distinction of being one of the best-preserved walled cities in the country with an array of historic buildings throughout, from medieval half-timbered buildings to the Roman amphitheatre.
And, of course, while here you'll find that this vibrant, dynamic city is home to plenty of things to see and do. More information about this fantastic city can be found on the Visit Cheshire website.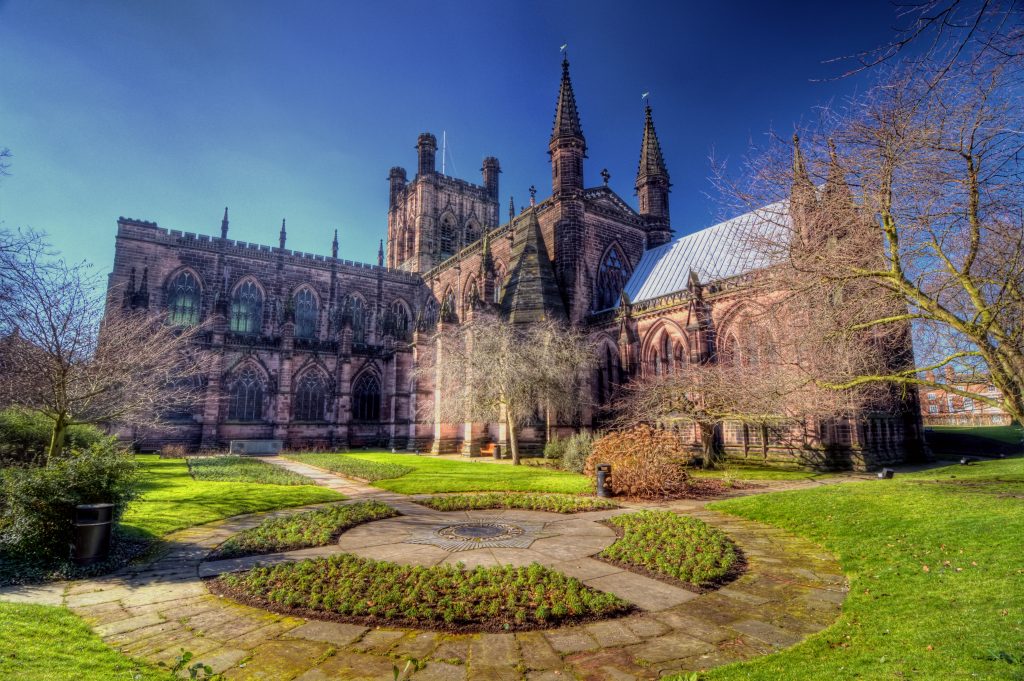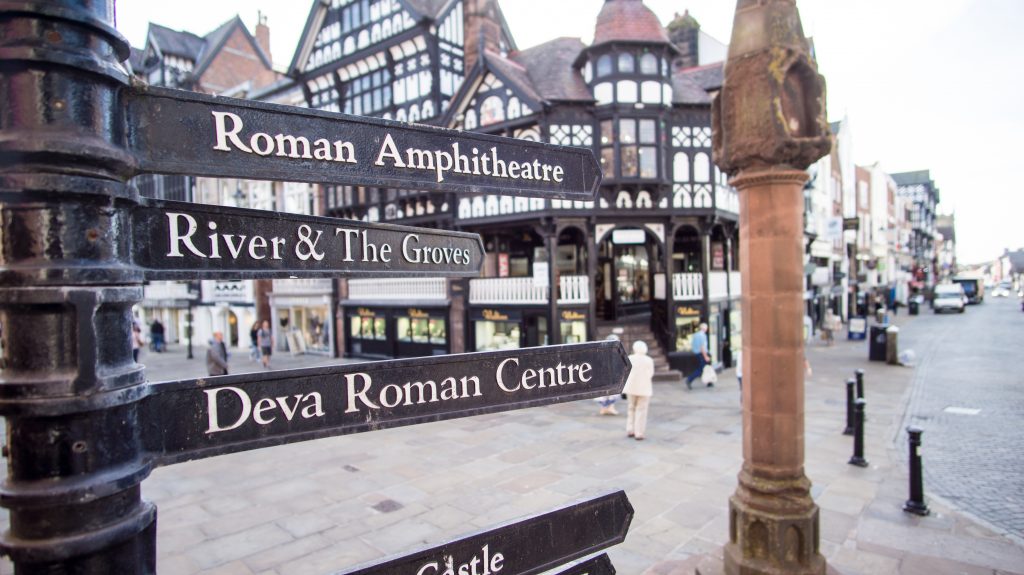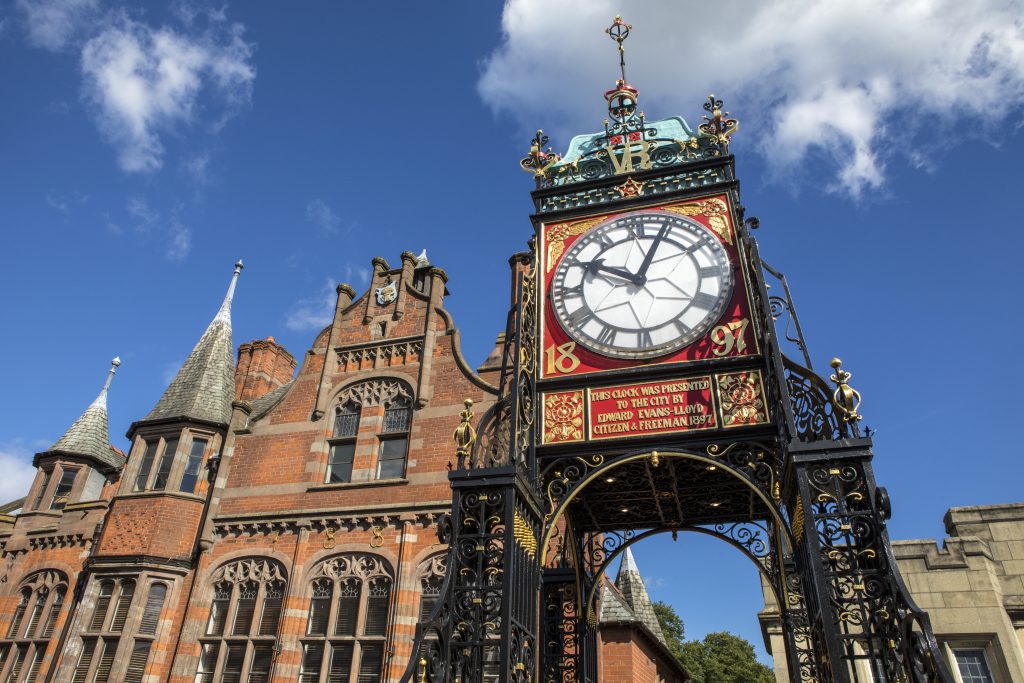 Things to Do in Chester
You can't be studying all the time, so we've compiled a few ideas of just some of the many fantastic activities that exist for students to partake in while residing in Chester. We start first with some recommend drinking venues which students will certainly love. Rosies is a nightclub in Chester that boasts different levels playing different music to suit all tastes. Student nights are every Wednesday so make sure to check it out.
Next up is another venue – Riley's – which is a great place to chill out with some friends, have some drinks and play some snooker, pool or darts. Moving away from the drinking scene, Chester is, of course, home to the iconic Chester Zoo where you can see over 12,000 animals! Many agree that there is no other zoo like it in the UK. For shopping, food and fun, visit Cheshire Oaks. This designer outlet offers over 145 stores to choose from and is cheaper than standard city shops. Plus, you'll also find plenty of global cuisines and fast food to keep you fuelled and going.
Fancy donning a suit or dress and spending a day filled with glamour at the races? Then pop on down to the oldest racecourse in England – Chester Racecourse. And while you're out and about, be sure to visit the most complete circuit of Roma walls in Britain. These walls have been standing for more than 2000 years and are a true marvel of engineering.
For those looking to get their culture fix, Storyhouse Chester is where you'll find a library, cinema, theatre, restaurant, and arts centre under one roof. There are loads of events scheduled every week, from plays to pantos and live talks. Plus, the library has the longest opening hours, closing at 11pm!! And, of course, no time spent in Chester would be complete without paying a visit to Chester FC football ground – a must-visit for any football fan.
One final noteworthy mention is Chester Cathedral which has stood for over 2000 years. This may very well be the site of your graduation too, so make sure to get in that cheeky little sneak peek.
The Student Union – Here to Help
In Chester, there's a firm Student Union presence. The Student Union is comprised of multiple member students' unions – over 600 to be more accurate. From volunteering opportunities to help with studies and non-study related activities, the Student Union is an invaluable resource for anyone studying.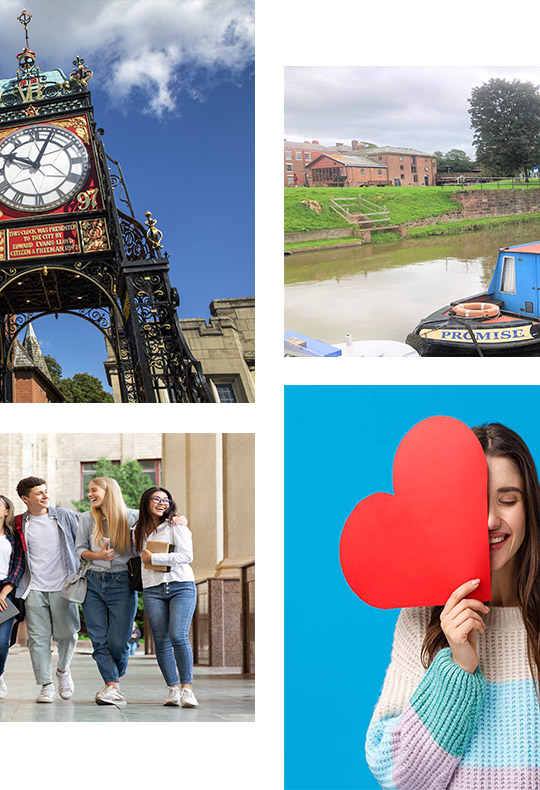 We have 7 room types in Chester