Privacy Policy
Please read this privacy notice carefully as it sets out how, Broadgate Residential Investments (BRI) trading as Cloud Student Homes ('Cloud Student Homes') uses your personal information. If you have any questions about this privacy notice or do not agree with it, please contact us at info@cloudstudenthomes.co.uk, call us at +44 0330 053 5701 or Old Fire Station, Salt Lane, Salisbury, SP1 1DU. Our website terms of use explain the terms on which you are allowed to use our website www.cloudstudenthomes.co.uk which provides a gateway to our products and services, as well as lots of other useful information.
Cloud Student Homes lets and manage student accommodation across the UK throughout various University cities
We may change this privacy notice from time to time by updating this page and informing you that it has occurred.
What information do we collect?
When you use this website, please bear in mind that we may record:
the areas of the website that you visit;
your activity on the website, such as properties viewed, and any information you provide to us; and
information about your computer, such as which browser you are using, your network location, the type of connection you are using (e.g. broadband, ADSL etc) and your IP address.
We do this by using cookies. See our Cookies Policy for more information on what a cookie is and how we use them on our website. A cookie is a small text file which is placed onto your computer (or other electronic device) when you use our website.
Once you register or log in or submit information, such as asking a question or complaint, or booking a room or requesting a tour, through our website we will know who you are and your activities on this website and information about you may be recorded on our systems.
For example, we may ask for the following information when you submit an online enquiry, or buy our products/services:

[your name];
[email address];
[postal address];
[telephone number];
[country where you are based or purchasing our products/services from];
[your comments/questions]; and
[the products/services you are interested in].
What do we do with the information we collect?
The main reason we use this information is to provide you with the website and our products and services (whether available via the website or offline) or to process contracts or to conduct legitimate business interests.  We also use the information for:
[internal record keeping;]
[product and service development;]
[developing our website;]
[answering your queries or complaints;]
[market research; and]
[marketing our own products and services to you.]
Marketing
We would like to provide you with information about Cloud Student Homes' products and services, and other information from Cloud Student Homes group which we think you may find interesting. We may send you such information by post, email and/or telephone unless you have asked us not to do so.
If you are a customer of ours or you have previously asked us for information on our products and services, we may send you information by email. However, in every marketing email message we send you we will give you the opportunity to unsubscribe from our mailings altogether.
We do not provide your personal information to external organisations (i.e. outside of Cloud Student Homes) for their own marketing purposes without your explicit consent. We may, however, on occasion provide your details to parties with whom we collaborate (such as StuRents, Sales Force, chosen merchants, selected service providers and retailers) to provide you with our products and services.
If at any time you do not want your information used for direct marketing purposes please contact us at info@cloudstudenthomes.co.uk.  If you decide that you no longer wish to receive marketing emails from us, please either follow the unsubscribe link in one of our marketing email messages or contact us at info@cloudstudenthomes.co.uk
Who do we share this information with?
We may share your personal information with organisations acting on our behalf who will only use the information to provide that service. StuRents is a tenancy portal for which all tenancies are sent by Cloud Student Homes, Sales Force is an enquiries database used to communicate with potential and current students.  However, we will retain control of your data and any third party service provider that we use must act in accordance with our instructions.
We may also share your personal information with a purchaser or potential purchaser of our business.
In some circumstances, we may have to disclose your personal information by law, because a court or the police or other law enforcement agency has asked us for it.
How to get copies of or amend the information we have collected
You may request details of the personal information that we hold about you under the Data Protection Act 1998. If you would like a copy of the information held about you please contact us at info@cloudstudenthomes.co.uk
If you think any information we have about you is incorrect or incomplete, please email us as soon as possible. We will correct or update any information as soon as we can.
If you would like us to stop contacting you with direct marketing, please email us as soon as possible.
In some circumstances, you may like to prevent your personal data from being processed or want to object the processing of your data on the grounds of legitimate interests, if this is the case please email us as soon as possible.
In some circumstances, if not a legitimate business interest, and you would like your personal data to be erased please email us as soon as possible.
If you have a complaint about any of the above you may contact the regulator.
Security
We are committed to ensuring that your information is secure. In order to prevent unauthorised access or disclosure we have put in place suitable physical, electronic and managerial procedures where relevant to safeguard and secure the information we collect, including locked cabinets and electronic password protection.
If at any point you suspect or become aware of a security incident (e.g. your password for accessing your registered account on this website is stolen or you receive suspicious communication from someone holding themselves out to be a Cloud Student Homes employee or from a dupe website claiming to be affiliated with Cloud Student Homes), please forward the communication to us or report the incident by email to info@cloudstudenthomes.co.uk as soon as possible.
Linking to other websites
Our website or marketing email messages sometimes include links to other third party websites which are not within our control. Once you have left our website/marketing email message, we cannot be held responsible for the content of these third party websites or the protection and privacy of any information which you provide to those websites. You should exercise caution and look at the privacy policy applicable to the website in question.
Sharing Information about your Wellbeing with Your University or College
This statement has been written so that you understand what will happen if we are seriously concerned about your health and that in these circumstances we may share personal information about you with your University/College. The health of our tenants is our top priority, and this brief document sets out how we balance taking care of your welfare with the need to protect your personal information.
Data protection law provides you with a number of rights in how your data is handled and places serious obligations on how we process this information. Under the law, information about your health is seen as particularly sensitive and additional obligations are placed on us in respect of processing or sharing this information. We have a legal duty not to share this data with anybody else, except in certain defined circumstances. To find more information about data protection you can visit the website of the Information Commissioner
That being the case, as your landlord we care about your wellbeing and if we have serious concerns that your health may be in serious danger, we think it is important that we tell your university/college. Your university/college has a range of support services for students, so we may share any serious concerns we have so that they can help you. As a landlord, we also need to protect the health and wellbeing of other tenants and staff that you may come into contact with, and helping you to get appropriate support is often the best way to do this
We Will Seek Your Consent to Share Your Personal Data
There are a number of grounds under data protection law that would enable us to share your personal information, and one of these is if you give your informed consent. This document explains why we want to share sensitive information about your health and we ask separately for your consent to share this information under certain serious circumstances.
Circumstances When We May Share Your Data Even When Consent Has Not Been Provided
Where we believe there is a serious threat to your health, we may inform your university/college. Before we do this, we will try to get your consent for this sharing.
However, sometimes we may not be able to get your consent, for example:
In a serious emergency where time does not allow
If you are unconscious
If your mental state means that you are not willing to consent even though your health is in serious danger
Where we have serious concerns that your life may be at risk, but have not been able to get your consent, we will contact your university/college to discuss these concerns. We do this because we think it's important to help you get appropriate support as early as possible, and also that in these circumstances this overrides data protection concerns.
| | |
| --- | --- |
| The data to be shared will be in the following scenarios: | Resident data to be shared |
| Responding to a serious welfare issue or medical emergency | Name, institution, course, date of birth, student ID (if known), contact details, situation (welfare or emergency), provider action, any applicable correspondence or minutes taken from meetings. |
The health of our tenants is our top priority and it's important that we take timely action to help you access the right support if there is a threat to your life, and in certain circumstances this may mean involving your university/college. This document has set out how we balance your right to data protection against our wish to support your wellbeing, and the wellbeing of the staff and tenants you may come into contact with.
.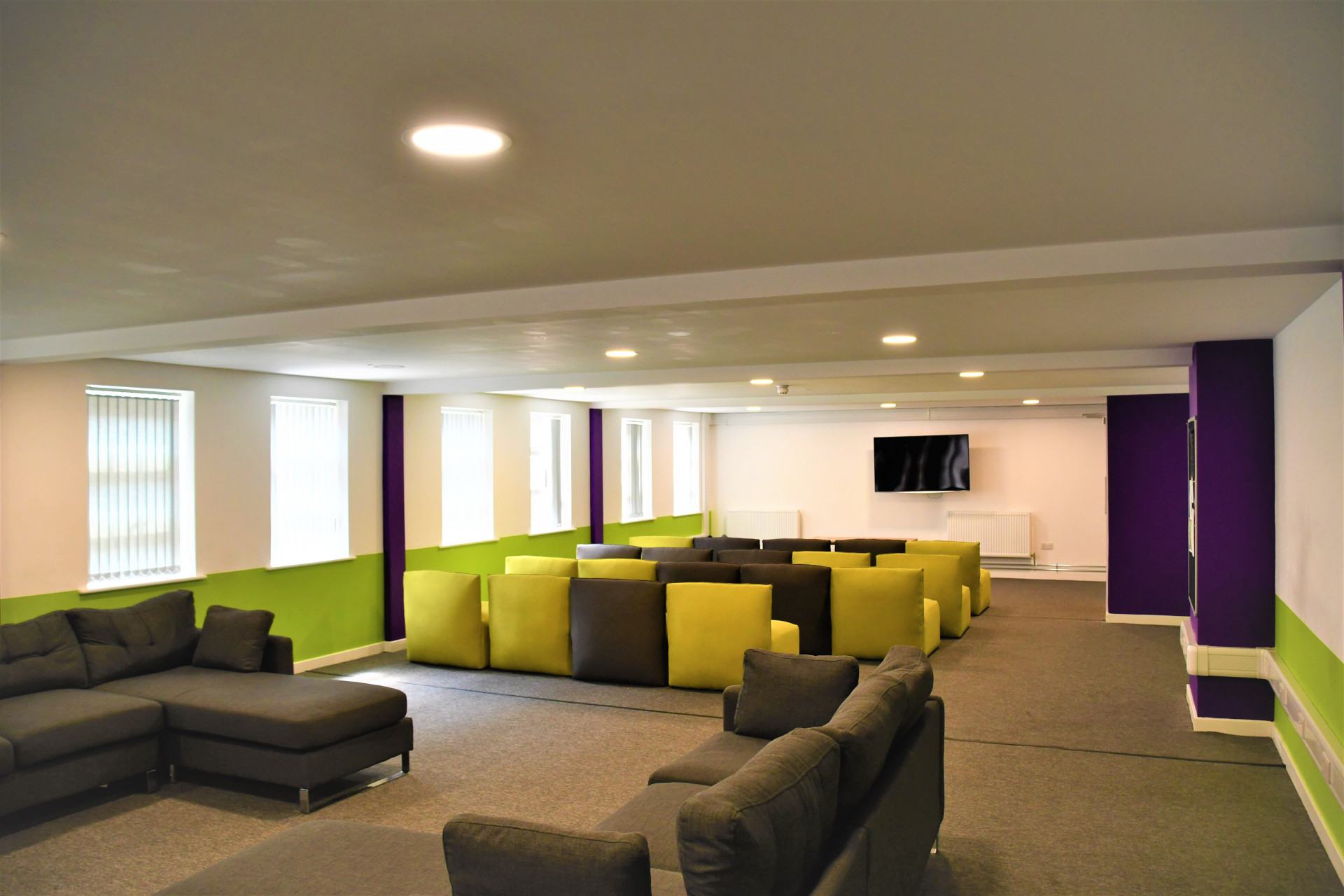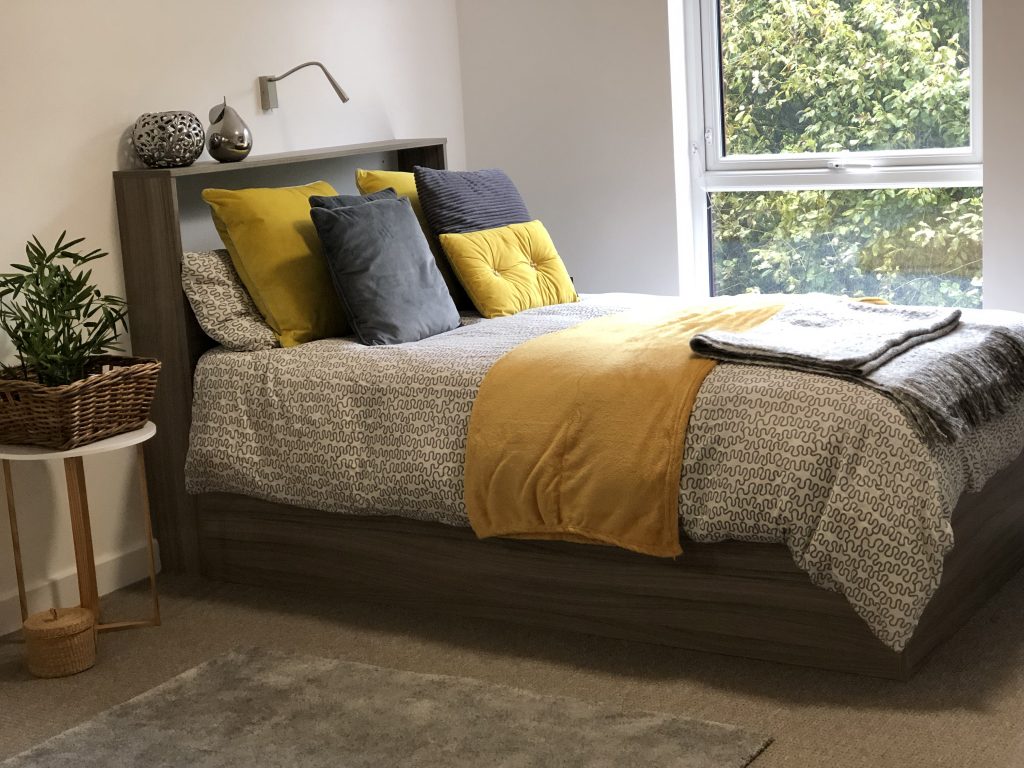 Not Just a Room, we are Home
Student accommodation isn't just about the roof over your head, it's about living in a safe, secure and hassle free environment…..with quality WiFi of course! Here at Cloud Student Homes, we span multiple cities throughout the UK, so if you're searching for student accommodation, you'll find our extensive room list to be quite handy. With so many options available, we're sure to be able to find the perfect match for you. Check out our locations and rooms, we'll be very happy to arrange a viewing for you, or you can book online. You'll soon discover why so many of our students choose to rebook with us year after year. Our buildings are accredited with the national code for large student developments.
Feel Right at Home with Cloud Student Homes
Here at Cloud Student Rooms, we want all our students to feel right at home. To that end, we've created an environment that's friendly and welcoming where students can feel safe and relaxed. Thanks to our onsite management teams, you'll always have someone to speak to if you have any problems or queries.
And because we know that juggling costs while studying can be a headache, we've made life that little bit simpler for our tenants. You pay your month's rent, and this will cover all your utilities too, including:
No setting up accounts or paying money to different providers – just one, simple payment; easy! Gas, electricity, WiFi, all looked after. Your building has a dedicated team, no need to contact letting agents to wait ages for responses. Our student app will soon enable you to report maintenance issues and keep track of social events. All of our staff are trained in student welfare and health and safety. If you'd like to learn more about our service and accommodation, full information can be found by clicking on our FAQs section.
All Utilities
No unexpected bills
Superfast Broadband
Superfast broadband included
Secure Building
On-site professional management
Fully Furnished
All our rooms come fully furnished
About Cloud Student Homes
Ending up saddled with accommodation that's barely fit for human habitation can be a nightmare.
Trust us, we hear you. This is why we set up Cloud Student Homes – to provide students with affordable, high-spec accommodation. And when it comes to student life, we know that your time spent at Uni is more than just work, work, work. So that you have ample opportunities to let your hair down and enjoy yourself, we've purposely cherry-picked the best spots for our accommodation.
No matter what location you choose, you'll find yourself just a stone's throw from the city centre where all the action is located. And, of course, you'll never be too far from your campus either. The team at Cloud Student Homes really are committed to making your stay with us a pleasant one. No matter what issues should arise, you'll always be able to speak to one of our friendly team who will be more than happy to assist you.
We've also made it as easy and affordable as possible to book with us. For instance, subject to meeting the criteria, you can opt to pay for your room in as many as nine installments or you can pay when your loan arrives if you'd prefer. Just email, call or live chat to discuss your options.  And with rates as competitive as ours, there's no reason why you can't live comfortably while you study.
Your beginning starts here, so make sure you do it right. If you'd like to find out more about our student accommodation, call Cloud Student Homes today to speak to a member of our knowledgeable team.